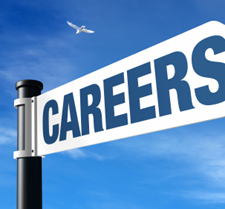 Banking

Gary A. Simanson left Community Bankers Trust Corporation (the parent of Bank of Essex), where he was most recently chief strategic officer, a post he held since 2008. Simanson was paid a bonus of $750,000 in 2008.
Andrew McLean will be CBTC's executive vice president and corporate development officer. McLean has been the president of the bank since 2008 and president and chief executive of TransCommunity Bank and Bank of Goochland, two of the company's predecessors.
Rex L. Smith III will be CBTC's executive vice president and chief banking officer and will be responsible for the retail operations in all of the bank's markets. Smith joined the bank in 2009 as chief administrative officer. He previously worked as the Central Virginia president for Gateway Bank and Trust and president and chief executive of the Bank of Richmond.
William E. Saunders Jr. will be the bank's executive vice president and chief operating officer and will be responsible for human resources and training, deposit operations, information technology and operations risk management. Saunders has been with the bank since 2004, most recently serving as chief risk officer. He was also an examiner with Virginia's Bureau of Financial Institutions from 2001 to 2004.
Douglas Wall has been hired as CBTC's chief credit officer and will oversee the bank's credit administration and credit risk management. Wall most recently served briefly as chief credit officer for Hampton Roads Bankshares Inc. and for eight years as senior vice president at Capital One Bank.
Lawrence N. Ashworth, who had served as chief credit officer since joining CBTC in 2009, has moved to a new chief lending officer position with the bank. Mr. Ashworth, who has 38 years of experience in the banking industry in the Richmond area, will oversee the production of new business and the management of the existing loan portfolio by the bank's lenders.
Investment banking:
Sean P. Dooley joined Matrix Capital Markets in the energy and multi-site retail group as a senior analyst. He previously worked at Forensic and Valuation Services Group at Ellin & Tucker, Chartered. Before joining Ellin & Tucker, he was an analyst with the Federal Systems Group of Unisys Corporation. Dooley graduated from East Carolina University
Law
Nichole Buck Vanderslice was promoted to counsel at Christian & Barton, LLP.  Vanderslice's practice focuses on litigation matters, including intellectual property, employment and complex commercial disputes. Vanderslice graduated from George Washington University Law School in 1998 and studied as an undergrad at Miami University. She joined Christian & Barton as an associate in 2004 after clerking for United States District Court Judge Henry E. Hudson and serving as a senior assistant public defender in the Fairfax County Office of the Public Defender.
Hospitality

John Cario is the new general manager of Hilton Garden Inn Richmond Downtown at Miller & Rhoads.
Insurance
John Carpenter has been named operations manager at Elephant Insurance.
He was most recently a site director of insurance survives at Bank of America and he spent five years at Capital One.

Greg Minkler was hired as marketing manager at Elephant. Minkler was previously at Affinion Loyalty Group. He also previously worked at Capital One.
Advocacy
Michael G. Baum was hired as executive director of Keep Virginia Beautiful.  He was previously a vice president of marketing at the Supply Room Companies and vice president of development and communications at Special Olympics Virginia.  Baum has B.S. and M.S. degrees from Virginia Tech.
Music

Fran Coleman has joined Da Capo Virginia as a voice instructor. Coleman is a trained opera singer. She received music degrees from Virginia Commonwealth University, Longwood and Shenandoah Conservatory.

Please send HR notices to [email protected]