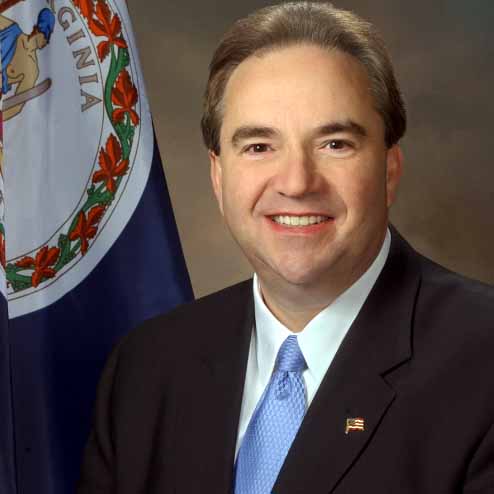 Virginia has lost more than 100,000 jobs since the beginning of the recession. Although that's better than most of the nation — Virginia is ranked 39th in terms of job loss — unemployment remains high.
In the Richmond area, the rate stands at 8.4 percent. That is a slight improvement from the 8.6 percent rate reported in February but is still worse than the rate of 7.3 percent reported a year ago.
So what should the state do to generate job growth? A summit hosted yesterday by the Richmond Association of Business Economists at the state capitol attempted to answer to that question.
Lt. Gov. Bill Bolling delivered a summary of the state's efforts to grow the economy and spur job creation.
"We believe the most important issue facing Virginia today is to get economic developing moving again and creating jobs," said Bolling.
Bolling said in the first 100 days of Gov. Bob McDonnell's administration, the state has closed more than 50 economic development deals resulting in $300 million in capital investment and creating 3,100 jobs.
"This is just a start of what we need to do over the next four years," said Bolling.
On May 5, Bolling will chair the first meeting of the newly created Economic Development and Jobs Creation Commission, which consists of more than 60 members from government and business. That commission is charged with developing a report for the best strategies to jump-start the state's economy, due in October.
Bolling made clear the strategy likely to be championed by the commission, and that is lower taxes, less regulation and strong incentive programs.
That has been the strategy so far, with $50 million allocated for economic incentive programs during the last General Assembly session. This week Virginia offered up $14 million for defense contractor Northrop Grumman to relocate its headquarters to the state, which is expected to move 300 jobs to the state with an average salary of $200,000.
Bolling stressed the importance of such competitive grants to attract business to the state.
"Over the last several years we have fallen farther behind those that we compete with," said Bolling. "We have thought that people will come here because Virginia is a great place to be. That was the way in the 20th century, but that is not the way in the 21st century."
"We believe that economic growth and development is the rising tide that will raise all ships," said Bolling.
Prior to Bolling's arrival, several economists spoke about labor market statistics and policies including Bill Shobe, a director of economic and policy studies at the University of Virginia Weldon Cooper of Center for Public Service. Shobe questioned the effectiveness of the Northrop Grumman deal.
"For the money [the state] spent those are very expensive jobs," said Shobe. "Are there another way we could have spent that money, on things such as better civic institutions?"
Shobe said in his presentation that the best way for government to improve the economy for everyone is to invest in amenities such as public safety, education, transportation and clean air and water. Offering incentives, on the other hand, benefits some while setting back others. For example, the presence of the new firm bids up wages and pulls jobs from other firms.
Zoltan Acs, director of the Center for Entrepreneurship and Public Policy at George Mason University, said the best way to encourage new jobs is to encourage growth of new small businesses.
"In a situation with an awful lot of people unemployed, one answer is to get them to start their own businesses," Acs said.
Acs referred to many baby boomers who have been laid off that are not ready to retire as prime candidates for starting new businesses because of their experience.
Al Harris is a BizSense reporter. Please send news tips to [email protected]