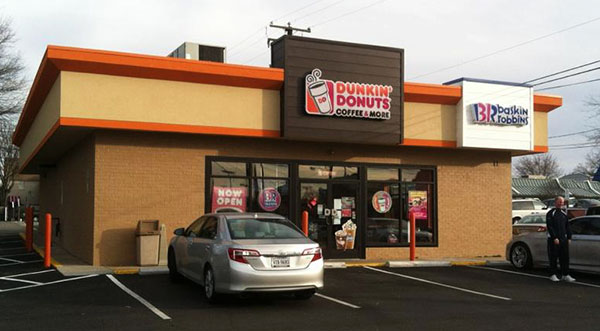 Does anyone know why there aren't more Dunkin' Donuts in Richmond?
I can only think of this one on Staples Mill, although a quick Google search turns up 10. The suburbs are packed with every other chain, so why so few DDs?
And while we are on the topic, they've gone a little crazy with the menu. I popped in today and they now have sandwiches including a chicken Parmesan. That seems a bit of an odd menu item for a donut shop, no?