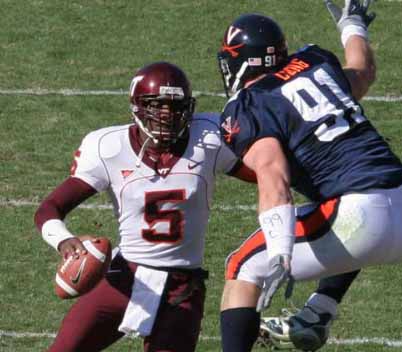 Virginia's two ACC schools will bring in even more TV revenue thanks to an unexpectedly competitive bidding process for the rights to broadcast football and basketball games.
ESPN, which won the rights to broadcast ACC football and basketball games, is projected to pay about $155 million a year, according to the Triangle Business Journal.
That's going to double revenue for the league, which shares the money with its member schools.

The annual figure of $155 million dwarfs the average $67 million the league was getting from its previous media deals, which expire at the end of the 2010-11 season, but falls well short of the $205 million a year that the SEC gets from its new 15-year deal with CBS and ESPN.