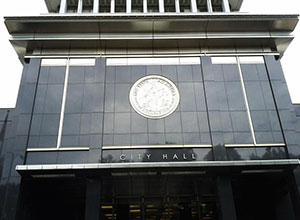 Sometimes work is like a middle school playground.
A city employee is suing Richmond's Director of Community Development Rachel Flynn for calling him an "idiot" on numerous occasions. If the case proceeds, lawyers will likely haggle over what constitutes an "idiot."
Roy Eidem, the director of operations for the city's code enforcement division, claims in the lawsuit that he suffered "humiliation, embarrassment, mortification, ridicule, exposure to public infamy, disgrace, scandal, injury to his reputation and feelings, and financial loss" as a result of the insult first hurled at an August 2009 meeting in front of staff members.
The suit, filed May 13, claims Flynn referred to Eidem as an idiot on at least two occasions after the initial incident.
Eidem is seeking a total of $1.2 million in damages. The case seeks damages from Flynn on three counts: defamation, slander and insulting words. Eidem is represented by attorney Sandra Robinson of Robinson Law and Consulting Firm.
The City of Richmond is also listed as a defendant against charges of "negligent retention" because it did not fire Flynn prior to the incident even though it had previously received a complaint about her behavior from a resigning employee.
Flynn said in an email to BizSense that she cannot comment on pending legal matters. Neither Eidem nor the city attorney returned calls from BizSense requesting comment.
Following the incident, Eidem filed an official grievance with the Department of Human Resources, which released its findings to the head of the economic and community development department Peter Chapman in January. That memo is included with the case filing in Richmond District Court.
According to a witness of the event as recounted in the memo, "Ms. Flynn belittled Mr. Eidem in a way that should not have happened to anyone and in a setting that had multiple people. …The witness also stated although Mr. Eidem had made mistakes it was no reason for the conversation to go the way it did and it is a day that will not be forgotten."
Another instance when Flynn is said to have called Eidem an idiot is reported to have occurred at a lunch meeting with subordinate staff members in which Flynn asked them for their thoughts on Eidem. When they did not respond, Flynn was reported as saying that Eidem was an idiot and had to go, according to the complaint. A different staff member also recalled another occasion when Flynn used the word again to describe Eidem.
The HR investigation team concluded that Flynn did not violate a city administrative regulation against harassment. The code defines harassment as "a form of discrimination where a person is subjected to a hostile or offensive work environment because of threatening, intimidating, embarrassing, or other offensive behavior based on his/her race, religion, age, disability, sex, or national origin or sexual orientation."
The memo concludes that Eidem's age qualifies him as one of the protected groups, but that the description of Flynn's behavior did not meet the definition. However, the team did conclude that Flynn violated an administrative regulation that requires employees to "treat every individual with respect and courtesy" as well as a regulation against misuse of email. At some point, Flynn sent Eidem an email that contained the word "hell."  In her statement, she said that she used the word because she was frustrated.
No disciplinary action appears to have been taken against Flynn, but the team stated in its memo: "Ms. Flynn requires improvement in her professional behavior (verbal and written). It is inappropriate for a Director or anyone in a leadership position to criticize or discuss an employee's issues with a subordinate staff member."
As for the civil suit, employment lawyer Douglas Burtch said that its success may boil down to semantics.
"What is an idiot? That is going to be a key issue in the case," Burtch said when presented with the facts of the case.
According to Merriam-Webster's Dictionary, idiot has two definitions. One is "a person affected with extreme mental retardation," and the other is "a foolish or stupid person."
"Employees will perceive that the boss is yelling or being mean, but there is no statute protecting against meanness. There are statutes protecting against discrimination and common law protection against slander," Burtch said.
Burtch said the plaintiff will have to prove the damage caused by the statements made against him.
"There would need to be something to prove such as medical records, a lost contract or a passed-over promotion," said Burtch.
Burtch said a likely defense is that the supervisor was making a statement of opinion rather than stating a fact. For a defamation charge to stick, it has to be provably false.

Al Harris is a BizSense reporter. Please send news tips to AL (at) richmondbizsense.com.