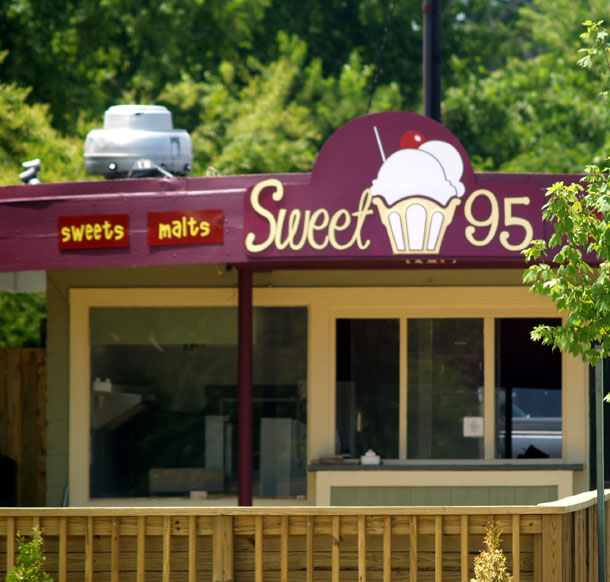 The owners of Kitchen 64 — located on the Boulevard just North of the Diamond — are opening an icecream and dessert shop called Sweet 95.
A contractor working on the building said it will be open within a month.
And while over there, I had a thought: why can't business people meet for ice cream instead of coffee? That would be much more fun.