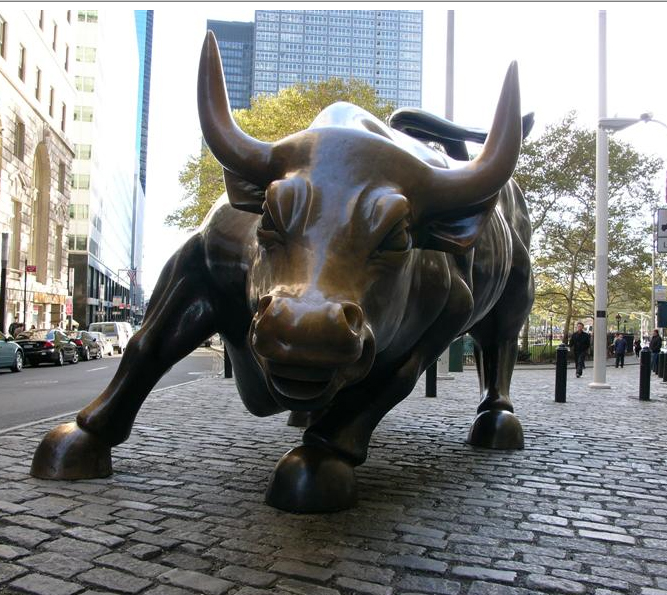 BizSense's new weekly data section "Trading Day" is a rundown of what local publicly traded companies have filed with the Securities and Exchange Commission. This week, it includes the reelection of board members at Altria, stock awards at C&F Bank and the announcement that a vice president at Genworth plans to retire. Publicly traded companies must file certain information with the SEC, including when "insiders" buy or sell stock.
Altria Group (MO)
Shareholders voted last week to reelect certain members of Altria's board of directors, including Dominion Chairman, President and CEO Thomas Farrell; former Hunton & Williams counsel Robert Huntley; University of Virginia President John Casteen; and director of UVA's Miller Center of Public Affairs Gerald L. Baliles. Each was paid more than $200,000 in 2009 for their service to the Altria board.
Members of the company's board of directors were each awarded 7,183 shares of phantom stock as part of Altria's stock compensation plan for non-employee directors. Phantom stocks convert into cash based on the value of the company's stock at a certain point. Based on the company's current stock price, the value of the phantom stock awards for each director is approximately $145,000.
C&F Financial Corp.
The parent of C&F Bank awarded each of its directors 700 shares of restricted stock that convert at no cost to common stock at a later date.
Colfax Corp.
Each of the company's directors was awarded 4,823 shares of its common stock at no cost. Those shares at yesterday's market price were worth approximately $56,000.
Community Bankers Trust
The holding company of Essex Bank, which reported a $3 million loss in the first quarter of the year, awarded several of its top executives stock options to acquire shares for $2.78 per share in installments over a four-year period.
Director John Watkins purchased 3,800 shares of the company's stock for $2.75 per share. He owns more than 10,000 shares of CBT stock.
Genworth Financial
Executive vice president Pamela Schutz, who told the company Monday that she intends to retire in February 2011, exercised stock appreciation rights awarded to her by the company to acquire 33,333 shares of Genworth stock for $7.80 per share, a $260,000 transaction. She then sold 18,349 shares on the open market for $260,000. She also sold 6,323 shares for $89,000 to satisfy the tax liability from exercising the rights.

Markel Corp.
Michael Crowley, president and co-COO, purchased 300 shares of Markel stock for $338.48 per share, a $101,544 purchase. Crowley directly owns more than 5,400 shares of Markel stock, currently valued at $1.8 million.

Massey Energy
Dan Moore, a director, was awarded 289 shares of phantom stock valued at approximately $9,400. He directly owns more than 18,000 shares of Massey stock, worth about $590,000.
Deloitte & Touche LLP
Richard Gabry, a director, Deloitte & Touche LLP, received 914 shares at no cost as part of the vesting of previously awarded restricted stock units. He then sold the shares at market price for $28,555.

Media General
John Schauss, CFO, was awarded 31 shares of phantom stock to be redeemed for market value shares at a later date. He owns more than 10,000 shares of Media General stock.
President and CEO Marshall Morton was awarded 152 shares of phantom stock. He owns more than 45,000 shares of the company's stock.

Owens & Minor
Richard Fogg, a director, received 34 shares of phantom stock with a value of $29.34 per share that will be converted into cash or common stock at a later date. He also owns more than 34,000 shares of Owens & Minor stock valued on the open market at more than $1 million.
Union First Market Bankshares
Both Rex Hockemeyer, an executive vice president, and CFO Anthony Peay acquired six shares for $15.88 per share. Hockemeyer has direct ownership of more than 2,500 shares of the company's stock, and Peay owns more than 16,000.

Xenith Bankshares
Scott Reed, a director, purchased 600 shares at $8 per share, his first direct purchase of the Xenith Bank holding company's stock. Reed is a founding partner of Texas-based BankCap Partners Fund, which helped facilitate Xenith's merger with First Bankshares in December.
Michael Schwartz covers banking and finance for BizSense. Please send news tips to [email protected]