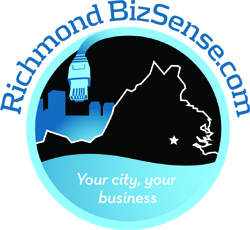 Now that we're about to roll out a major new feature and a fundamental change to our business model, I know how angry Steve Jobs must have felt when that stolen iPhone got out.
Well, except nobody has been trying to scoop our latest business model, or the newest weekly data section we've been running.

So, I guess what I'm trying to say is, "Wouldn't it be cool if an entire auditorium of people cared so much about our latest news that they packed a room. Let's add some cheering to this fantasy. And how about a back-stage room packed with top-shelf booze and delicious chicken salad sandwiches (with sliced red grapes, please).
OK, I digress.
Starting in July, we will be rolling out BizSense Pro. Maybe you've noticed a little lock on some of our stories. That's us testing the technology before we go live.
All our news has always been free. But over the last few months we have been sneaky. We've added more news and data to the website. Starting in July, some of those stories (we think about two or three a week) and several data sections will be available to paying subscribers only.
Full-access to BizSense Pro will cost $35 a year. We will offer bulk discounts to companies that want to buy subscriptions for all their employees.
At this time last year we started making a profit. That was a huge moment for us. But in order to build a stable business, we needed to add some reporting might. So we went on a hiring spree, bringing in an experienced and talented reporter from Hampton Roads who now regularly cranks out scoops on local banks and other small businesses. We hardly covered banks before his arrival. And those are stories you cannot find anyplace else.
We also hired a researcher to tighten up our weekly data sections. For example, we've improved the foreclosure section, which is now the most comprehensive and exhaustive list of properties in the Richmond area going into foreclosure. We've also added a weekly roundup of who is fighting with whom in the local court systems. It's usually pretty juicy and also very helpful for businesses to keep an eye on their clients and competitors.
Like with any new endeavor, there are risks. But the intent here is to expand the business, not to compensate for lack of advertising. In fact, we've added new advertising options – such as the full-page wrap – that have proven more popular with marketers than even we hoped.
We spent almost nine months doing interviews with readers about what sort of news stories and other information helps them at work, and most said $35 a year for beefed up information would be a no-brainer buy for them. They said as long as it was for something beyond what they were getting regularly from RBS, then they were down with the price.
Please share your thoughts with us now and as we roll it out by emailing [email protected] And please let us know what sort of information would be most valuable to you.
Aaron Kremer is the BizSense founder and editor.