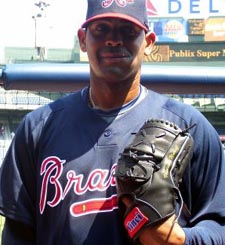 One of our most popular stories was a piece about local baseball glove maker Vinci Pro.
A friend of the company recently made a video about the company's big league debut in 2008, when Atlanta Braves pitcher Vladimir Nunez stepped to the mound wearing a Vinci Pro glove.
CEO Pete Vinci said they've gotten more pros to sport their gloves since then, most recently a relief pitcher for the Mets and another relief pitcher from the Angels.
Also Flying Squirrels relief pitcher Wilmin Rodriguez wears a Vinci glove.
[youtube]http://www.youtube.com/watch?v=AN6vLIUyVHg[/youtube]
You can read our original story on Vinci here.