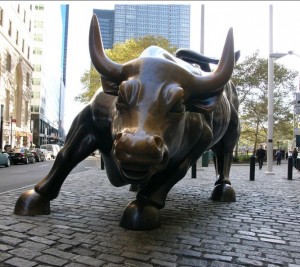 Altria Group
The company said it is registering 50 million shares of its common stock for its 2010 Performance Incentive Plan for certain employees. The company also said it is registering an additional 750,000 shares for its stock compensation plan for non-employee directors.
Brink's Co.
Matthew Schumacher, the company's controller, exercised options to acquire 3,674 shares for $17.79 per share or $65,360. He then sold those shares at market value for $73,149. Schumacher still owns more than 9,200 shares of Brinks common stock.
CarMax Inc.
Arizona-based investment firm Davis Selected Advisers reported its ownership of 21.8 million shares of CarMax stock, accounting for 9.8 percent of its shares outstanding shares.
Colfax Corp.
Mario DiDomenico, a senior vice president, exercised options to acquire 11,201for $7.44 per share or $83,335. He then sold 18,201 shares for $11.50 per share, a sale worth approximately $2 million. DiDomenico also owns an additional 88,000 shares of Colfax stock.
Community Bankers Trust Corp.
Former CEO Gary Simanson sold 339,683 shares for one cent each. The shares had been held by Community Bankers Acquisition LLC, of which Simanson is the sole member and manager. CBA still owns 400,000 shares of CBTC stock. Simanson also directly owns more than 360,000 shares of the company's stock. CBTC is the holding company for Essex Bank.
Dynex Capital Inc.
Director Barry Igdaloff exercised options to acquire 5,000 shares for $8.46 per share, about $1 less per share than current market value. Igdaloff directly owns more than 71,000 shares of Dynex common stock. An additional 77,000 shares are owned by Rose Capital, an Ohio-based firm owned by Igdaloff.
Insmed Inc.
The company's six directors each were awarded 33,784 shares of restricted stock at no cost. Restricted stock typically converts into either cash or live shares of common stock on a certain date. In addition to these awards, Insmed paid its non-employee directors more than $200,000 each in 2009.
Massey Energy
Mark Clemmons, a senior vice president, sold 945 shares for $31.16 per share or $29,446. Clemmons previously received the shares at no cost through a restricted stock award. He also owns an additional 13,000 shares of Massey stock.
Media General
President and CEO Marshall Morton and CFO John Schauss each were awarded shares of phantom stock that are equivalent in value to shares of common stock and convert to cash upon Morton or Schauss's retirement from the company.
Owens & Minor
The company said it entered into a new $350 million credit agreement with Bank of America, Wells Fargo Bank and other banks to replace its existing $306 million credit line. The previous line was set to expire next May. The new, larger line is good for three years and the ability to request an additional two years. O&M will also have the ability to increase that line by an additional $150 million.
CFO James Bierman sold $72,500 worth of shares to satisfy tax liability related to a restricted stock award he previously received. Bierman still owns 30,000 shares of O&M stock.
Tredegar
The London Company, a Richmond-based firm, reported its ownership of 1.7 million shares of Tredegar stock, representing 5.2 percent of its outstanding shares.
Universal Corp.
Several of the company's executives were awarded shares of restricted stock valued at $39.71 per share.