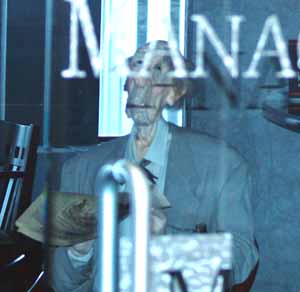 An investment firm that is facing lawsuits and regulatory charges of fraud has ceased paying the rent on its downtown Richmond office.
MICG Investment Management abruptly shut down its offices in Hampton Roads and its space on the 19th floor of the Bank of America building in downtown Richmond last month after getting in hot water with regulators
"The tenant is now in default," said Scott Durham, senior vice president with CB Richard Ellis, which leases the space in the Bank of America building.
Durham said CBRE is showing and marketing the space "as if it is vacant now."
As of last Thursday, the office was locked and dark during business hours, although furniture remained. Durham said computer systems that MICG was leasing have been repossessed.
MICG "notified the landlord that basically they're done," Durham said.
The troubled Newport News-based brokerage and investment firm said May 12 that it voluntary filed to withdraw its registration as a broker-dealer.
That was after the Financial Industry Regulatory Authority issued a cease-and-desist order to MICG that, according to news reports in Hampton Roads, alleges the company failed to meet regulatory capital requirements. FINRA is an independent securities regulator funded by the firms and brokers it oversees.
The Daily Press and the Virginian-Pilot also reported that FINRA is conducting a separate investigation into MICG and chief executive Jeffrey Martinovich for violations related to a hedge fund the firm was operating.
Several civil suits filed by investors have been filed in Newport News and Chesterfield County, according to the Daily Press.
The owner of the Bank of America building, Gramercy Capital Corp., is in control of the 4,200-square-foot space, Durham said.
Charles Zerheusen, a property manager for Gramercy, said the space has been dormant since MICG's local workers left last month.
Durham said a law firm that is an existing tenant in the Bank of America building has expressed interest in taking over the space, possibly within 60 days.
"Fortunately for us, that space will be turned pretty quickly," Durham said. "That space could have sat there for six months to a year or more."
It's unclear what has become of MICG's Richmond employees. The Daily Press reported that 25 MICG employees, including the manager of its Richmond branch, have left the firm since the beginning of May.
The only word from MICG was a message on the front page of its website: "MICG genuinely wishes all its former financial advisors and clients much success going forward."
Michael Schwartz covers banking and finance for BizSense. Please send news tips to [email protected]