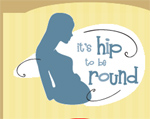 The nuances of running a business in Short Pump continually stump retailers that started out in Carytown.
Maternity store It's Hip to Be Round joins a growing list of Carytown retailers who have opened second locations in Short Pump only to close one or both locations. Others include Glass & Powder Boardshop, Bev's Homemade Ice Cream, Martha's Mixture and Soak.
Anne Kennon opened her maternity boutique in Carytown five years ago. Last year, she signed a lease at the West Broad Village development. She was the first retailer to take the plunge and get space in the mixed-use center.
"We got out there a year too early and weren't able to last," Kennon said. "I'm sad and really disappointed. I didn't open with intentions of closing in nine months."
Besides the lack of foot traffic, Kennon said, her customer base was different from those who shop in the Carytown store.
"Customers always said, 'I really wish you were in Short Pump,' but [the clientele] is really super different. I went out there with the intention of bringing my same store out there, but found that the store was having to provide a different product mix," she said.
Kennon says traffic at the West Broad Village shop increased dramatically when the new Children's Museum of Richmond/Short Pump opened last month, but it was too little, too late.
"I really honestly believe in this [development]. I chose it over more established ones because I think it has a great future. If I had just held off a year, things could be completely different, and I'd never say no to going back out there."
Kennon said that E/Class Partners, major investors in the center, bent over backward to help her out but that she had no choice but to close. (You can read a Q&A with the partners of E/Class here.)
"I wanted to refocus myself and get back to where the business as a whole was several years ago," she said.
"Once the center's retail mix is there and is more concentrated, even in six to 12 months, I could step back into it," Kennon says , adding that she feels she's leaving just as the development is getting itself off the ground, with a coffee shop, candy store and several restaurants planning to lease space in the near future.
"I have no hard feelings toward West Broad Village or E/Class Partners, and I could be back in the future."
Trevor Dickerson runs DowntownShortpump.com, where this story first appeared.