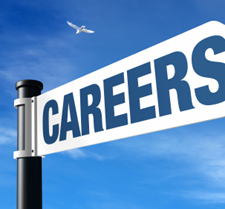 Real estate
Deborah Edgar, formerly of the Millie Green Team, has established Deborah Edgar & Associates, specializing in urban, historic and waterfront properties. She continues under the banner of RE/MAX Commonwealth.
Investment banking
Cedric Fortemps has been promoted to senior vice president at Matrix Capital Markets. Fortemps has been a member of Matrix's energy and multi-site retail group and the bankruptcy and reorganization practice since joining the firm in 1998. Fortemps graduated from UR.
Michael Essex joined BB&T Capital Markets as director of equity capital markets origination. Essex was most recently a head of the energy and power origination group for Wells Fargo/Wachovia Securities. He has also worked for A. G. Edwards & Sons before its acquisition by Wachovia Securities. Essex is a graduate of Wittenberg University.
Eric Watson joined BB&T Capital Markets in 2010 as syndicate manager. He was previously at Deutsche Bank Securities based in New York City. Watson is a graduate of Saint Peter's College and is a candidate to receive his MBA from Seton Hall University.
Marketing
Brent Morris joined the marketing firm ND&P. He was previously at his own firm, Trigger M Media. Morris graduated from the University of North Carolina at Chapel Hill.
The Martin Agency added three creative directors: brothers Keith and Eric Tilford, co-founders of CORE, and Keith Cartwright, formerly of Wieden+Kennedy. Keith and Eric Tilford founded CORE, a St. Louis-based design and branding studio, in 1994. Keith Cartwright has extensive experience as an art director and as a creative director and has worked on many of the world's biggest brands.
Legal/public relations
Michael C. Gray has joined the Richmond office of Hellerman Baretz Communications. He previously worked in marketing at the law firm Williams Mullen. Gray is a graduate of UR.
Banking
D.J. Seeterlin has been promoted to vice president, information technology and security at Bank of Virginia. He attended William and Mary and VCU.
Michelle Hastings has been promoted to assistant vice president, marketing, at Bank of Virginia. She received her bachelor's degree in journalism with an emphasis in advertising from West Virginia University.

Jeffrey Rowell has been promoted to bank officer at Bank of Virginia. He received his bachelor's degree in business administration from the University of Toledo.

Please send HR notices to [email protected]