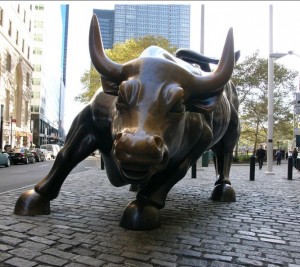 Altria Group
Director Thomas Farrell, who is also head of Dominion Resources, received 623 units of phantom stock worth $20.08 per share. The shares will convert to cash at no cost to Farrell upon his termination of service to the Altria board. He received the shares as part of the company's deferred fee plan for non-employee directors.
Brink's Co.
Several of the company's top executives, including Chairman, President and CEO Michael Dan, received deferred stock units valued at $20.66 per share. Dan received 1,395 such units, a $28,000 value. The units will become actual shares of Brink's common stock when said executive leaves his or her post at the company. Dan directly owns more than 500,000 shares of the company's stock.
CarMax Inc.
CarMax directors were awarded 2,503 shares each at no cost. At current market value, those awards are worth about $50,000 each.
Colfax
Directors Patrick Allender, Rhonda Jordan and Tom Gayner received 1,081, 1,081 and 841 shares, respectively, at no cost.
Dominion Resources
Directors Robert Spilman Jr., Frank Royal and Mark Kington acquired shares for $38.74 per share as part of non-employee director compensation plan
Genworth Financial
Members of Genworth's board of directors were each awarded 1,949 deferred stock units that will convert into shares of common stock one year after each director ends their service with the company.
Massey Energy
Director Dan Moore and Bobby Inman received shares of phantom stock at no cost to them, valued at $27.35 per share. Inman also received 345 shares valued at $27.01. The phantom shares will convert to cash or common stock at a later date.
MeadWestvaco
Ten of the company's senior vice presidents and top executives received shares worth $22.20 apiece through a deferred income plan.
Media General
President and CEO Marshall Morton, CFO John Schauss and eight of the company's directors received shares of phantom stock equivalent to one share of common stock.
NewMarket Corp.
Several directors each received 229 shares at no cost through the company's annual stock grant program for non-employee directors.
Owens & Minor
The company's directors received shares of phantom stock valued at $28.38 per share to be exchanged for cash or common stock at a later date.
Tredegar Corp.
Director William Gottwald acquired and disposed of thousands of shares of the Tredegar stock in and out of various trusts held in the names of his family members.
Gottwald, along with fellow directors Gregory Williams, Richard Morrill, Donald Cowles, Austin Brockenbrough and George Newbill each purchased 306 shares for $16.32 per share, a $5,000 purchase.

Michael Schwartz is a BizSense reporter. Please send news tips to [email protected]