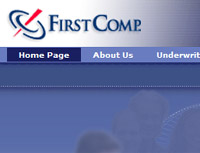 Markel Corporation is expanding its reach with the acquisition of an Omaha-based insurance company.
Markel announced late yesterday that it reached an agreement to purchase privately-held Aspen Holdings Inc. for $135 million. The company does business as FirstComp and primarily writes workman compensation insurance for small businesses. It underwrites $300 million gross written premiums annually and has 500 hundred employees in Nebraska, Rhode Island, Nevada, California and Florida.
Aspen will operate as a separate business unit from Markel and retains its current CEO as president.
"This transaction presents an excellent opportunity for Markel to use its financial strength to allow Aspen to increase its penetration in the states where it currently operates, expand geographically and retain a greater share of the business it generates over time," said Mike Crowley, Markel's president and co-chief operating officer, in a written statement.
Al Harris is a BizSense reporter. Please send news tips to [email protected]