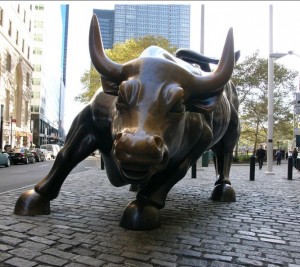 Brink's Co.
Chairman, President and CEO Michael Dan received 30,000 shares of restricted stock at no cost and was awarded options to acquire 115,000 shares of the company's common stock. At current market value, the 145,000 units Dan received would be worth approximately $2.9 million. Also, 3,147 of Dan's shares were sold for more than $60,000 to cover the tax liability of the restricted stock transaction. Dan now directly owns more than 213,000 shares of Brink's stock.
CFO Joseph Dziedzic was granted 10,000 restricted shares and options for 40,000 common shares.
Chief Administration Officer Frank Lennon and McAlister Marshall II, the company's general counsel were each granted 6,500 restricted stock units and options for 25,000 shares.
Controller Matthew Schumacher received 2,500 restricted shares and 9,000 options for common stock.
The company's directors each received 3,633 shares of deferred stock units at no cost.
The Brink's board also adopted what it calls a compensation recoupment policy by which the board has the power to recoup certain compensation amounts from executives should the company be required to restate its financial disclosures.
Community Bankers Trust Corp.
Director and former CEO Gary Simanson sold 1,700 shares of the Essex Bank parent company's stock for $2.28 per share. Simanson now directly owns more than 733,000 shares after an entity known as Community Bankers Acquisition LLC, of which he is the sole member and manager, transferred all the CBTC shares it owned directly to him. That entity no longer owns any CBTC shares.
Eastern Virginia Bankshares
Director Eric Johnson acquired a total of 1,578 shares in several transactions worth approximately $10,620. He directly owns more than 20,000 shares of EVB stock.
Massey Energy
Wellington Management Co., a Boston-based institutional investor, reported a large decrease in ownership of Massey stock. Wellington in February said it owned 5.2 million shares or 6.1 percent of Massey common stock. As of its filing on July 12, Wellington owned 883,155 Massey shares, down to less than one percent of the company's common stock. Massey since April has been dealing with fallout from an accident at one of its West Virginia mines that killed 29 of its workers.
Director Dan Moore received 59 shares of phantom stock valued at $30.25 per share. He owns more than 18,000 shares of Massey stock.
NewMarket Corp.
Bruce Gottwald, a director and former CEO of Ethyl Corp., a NewMarket subsidiary, filed a detailed statement of ownership of Newmarket stock. When he last reported in August 2008, he directly and through family trusts owned 2.2 million shares or 14.5 percent of Newmarket's common stock. As of his filing last week, he owns 1.6 million shares or 11.7 percent of the stock.
Union First Market Bankshares
Director Douglas Caton acquired 1,600 share at $12.41 per share, a purchase of nearly $20,000. Caton owns more than 455,000 shares of Union stock.
Institutional investor BlackRock Inc. reported an increase in its ownership of Union stock. BlackRock said last week it owns 1.1 million shares or 4.2 percent of Union's common stock. That's up from December when it previously reported ownership of 981,000 union shares.
Michael Schwartz is a BizSense reporter. Please send news tips to [email protected]