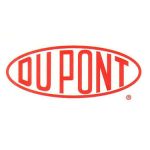 DuPont announced Tuesday that it will invest $20 million to start manufacturing parts for batteries used in electric vehicles at a leased facility in Chesterfield County.
The company said operations will begin in early 2011.
From the company's release:
The facility will further refine and develop DuPont™ Energain™ separators, a nanofiber-based material that improves safety by allowing high-performance lithium-ion batteries to operate at higher temperatures and can increase power up to 30 percent.

"DuPont™ Energain™ separators will be key to battery manufacturers making huge advances in lithium-ion batteries," said Thomas G. Powell, President, DuPont Protection Technologies. "DuPont enjoys a great, long-term partnership with Virginia and the technology development it enables enhances our presence here as a major employer."
The new facility will create 11 high-paying manufacturing jobs in the county. It will be located in the Pre-Con building off of Jeff Davis Highway near the Route 10 exit on Interstate 95.
Virginia competed with a number of other states for the project. DuPont is eligible to receive state benefits from the Virginia Enterprise Zone Program, administered by the Virginia Department of Housing and Community Development.
Garret Hart, development manager for the Chesterfield Department of Economic Development, said DuPont will receive local incentives as well.
"We waive the building permit fees for the build-out and give them a five-year rebate on machinery and tools taxes," Hart said.
Hart said the research and development manufacturing operation is one of department's key targets, and that his office, along with the Virginia Economic Development Partnership, had been working on the deal for about a year.
"If the R&D is here, the product knowledge and technology is in place. So say this thing is a very successful product — we hopefully will have a leg-up for the full scale manufacturing," Davis said.
Davis said the deal puts the county in position for future R&D projects as well.