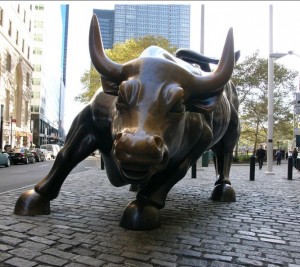 Altria Group
Howard Willard, executive vice president of strategy and business development, exercised options to acquire 34,770 shares of Altria stock for $367,735. He then sold 24,014 shares at market price for $546,557. Willard owns more than 198,000 shares of the company's stock.
Colfax Corp.
The company's general counsel, Thomas O'Brien, announced plans to retire from Colfax effective Oct. 16. Upon retiring, O'Brien will become a consultant to the company and for two years will be paid $250 per hour for a minimum of 30 hours per month. That equals a minimum of $7,500 a month or $180,000 over the two-year period. The company also accelerated the date by which O'Brien can exercise options for more than 35,000 shares of Colfax stock. The company said O'Brien would also be entitled to certain additional payments after his retirement in accordance with his employment agreement. O'Brien received a base salary of $276,000 in 2009 and total compensation of $536,000.
Markel Corp.
Managing director John Latham bought two shares for $324.71 each. He owns 9,100 shares of Markel stock.
Massey Energy
The company named two new directors, Robert Holland III and Linda Welty, to its board to specifically oversee a committee created to review all pending stockholder litigation. Holland is executive co-chairman of Max Petroleum, a Texas oil exploration company that focuses its hunt for oil in Kazakhstan. He previously served on the boards of Pier 1 Imports and the World Bank. Welty is an executive from the chemical industry, currently serving on the board of Vertellus, a chemical manufacturer based in Indiana.
As a result of the Dodd-Frank Wall Street and Consumer Protection Act, which became law July 21, Massey was forced to disclose that its subsidiary, Performance Coal Co., the operator of the now infamous Upper Big Branch Mine in West Virginia, received an imminent danger order for improper underground storage of a locked box containing explosives. Massey said that the issue was resolved and that the explosives were later removed from the mine and disposed of. Massey said the imminent danger citation was not related to the incident at the mine in April that resulted in the deaths of 29 miners.
Union First Market Bankshares
CFO Anthony Peay bought nine shares for $11.71 each. He owns more than 16,000 shares of Union stock.
Executive Vice President Rex Hockemeyer also bought nine shares for $11.71 each. He owns 2,500 shares of Union stock.

Village Bank and Trust Financial Corp.
After missing the original deadline for filing its second quarter financial results, Village reported net income of $460,000 for the quarter, compared with a $1.7 million loss in the same period last year. The company said its $42.9 million in non-performing assets account for 7 percent of its $606 million in total assets. Village had $31 million in non-accrual loans at the end of the quarter and $11 million in property it reclaimed through foreclosure. It non-performing asset total was down by about $1 million since the first quarter but is up almost $20 million since the second quarter 2009. The company did see its capital ratio improve since the first quarter and it remains well capitalized.

Xenith Bankshares
The company appointed Judy Gavant, 50, as its principal accounting officer and also controller of its subsidiary, Xenith Bank. Gavant previously worked for other Richmond firms, including Owens & Minor, and subsidiaries of Tredegar Corp and Dominion Resources.

Michael Schwartz is a BizSense reporter. Please send news tips to [email protected]