Two years ago, Kathleen Richardson left the corporate world to launch a concept café in her hometown of Richmond.
Her Shockoe Bottom restaurant, Urban Farmhouse Café & Market, has been up and running for six months in Shockoe Slip.
Richardson was recently invited to a pizza parlor in Washington to meet with Vice President Biden about the challenges she has encountered in trying to open her business.
BizSense visited Richardson to talk about that meeting and how the business is doing.
Below is an edited transcript.
Richmond BizSense: How did you end up invited to a meeting with the vice president?
Kathleen Richardson: I was contacted through the Small Business Administration. Last year I got called to meet with President Obama to talk about small business, but it fell through. Then I got a call from the White House last Friday.
RBS: What did you talk about?

KR: My purpose being there was to have a round-table discussion with Vice President Biden about the challenges of obtaining credit in this economy for a small business.
It was a mix of people there: the pizza shop owner, a local union worker, a nurse practitioner, a policeman and a mother of two college students. It wasn't simply about businesses but about the challenges of the economy and how it affects middle class Americans.
So we went around the table talked about our situations and ate a lot of pizza.
RBS: What was the experience of obtaining credit like for you?
KR: Eventually I was able to get credit through an SBA-backed loan after they increased the backing to 90 percent. I was able to take advantage of that through Village Bank, and they were wonderful.
RBS: How big of a loan were you looking for?
KR: I only wanted a line of credit. For me, it was crazy because I was personally funding a large portion of my build-out costs, and I had a partnership with Justin [French] to help with the build out.
RBS: How hard was it to find a bank lender?
KR: Before moving back to Richmond, I had a space worked out in West End Henrico, and I thought I had a bank set up that would give us financing. I moved my family down here two years ago, and that is when the economy went down. Then they wanted me to wait, but I couldn't wait. If I got another job I would have to move again, and I just got back to Richmond after 20 years.
So I started looking to obtain financing. I talked to 20 banks before I finally got credit with Village Bank after meeting with them at a Retail Merchants Association event. The funny thing is I met with them already at a branch and they said no.
RBS: How did you use your line of credit?
KR: Right before I opened I tapped my line of credit to pay salaries. Fortunately for us, even though we opened during the worst snowstorm, I haven't had to tap it again. I am slowly paying that off and hope to by the end of the year. What I want to do is go back to Village Bank and say, "I'm a good customer. Will you help me build my second business?"
RBS: How has the first six months been?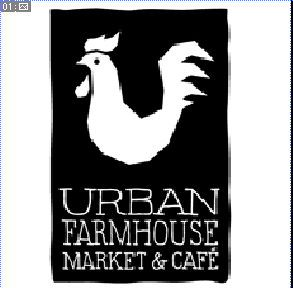 KR: Every month is a new month for us as far as knowing how busy it will it get. Sales dipped a bit in July because it was so hot and all the students are gone. My previous experience is with Starbucks and Panera, which have some retail, so I have the market here as well. I am surprised at how well that is doing as a percentage of sales. In July, when the café side went down, that part picked up.
RBS: What's next?
KR: We just now finished developing an expanded catering menu. We are at the point where we want to start marketing more.
I am also hoping to do more with organic food and add an online component to that. I am looking at space in terms of having an online organic food co-op, but we will see.
RBS: Have you been affected by the problems your landlord, Justin French, is dealing with?
KR: It has been mostly seamless. I was discussing with Justin about some additional space in this building when the news came that
Thalhimer would be the receiver, so I had to start that process over with them, but they have been wonderful.
I had a good relationship with the folks that worked with Justin. Whenever we had an issue, they would be right there. Now Thalhimer is across the street, and they have been very attentive.
Previously on BizSense:
New restaurant brings the farmhouse to Shockoe Slip
Al Harris is a BizSense reporter and covers the restaurant industry. Please send news tips to [email protected]