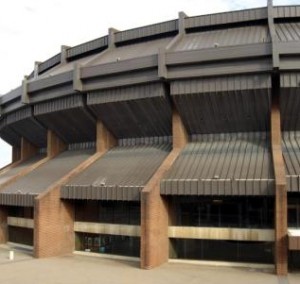 Why is the City of Richmond so fond of studies, such as the one pending study to find a better location for a new Coliseum? Have they ever done a study on the efficacy of all the studies?
The Times-Dispatch is reporting today that a group studying whether to renovate the Richmond Coliseum or build a new arena is focusing on four potential sites in and near downtown.
Why does it cost $150,000 to look at a few locations?
There aren't that many options. Yet the City hires out-of-town consultants and pays them $150,000 to state what's pretty obvious to most residents. This stuff is as simple as it seems. Do we not have faith in our elected and appointed leaders to make decisions on their own, who supposedly knows the city better than them?
And conducting this study seems like about a week's worth of work. You look at the interstates. You check out what other similar-sized markets did, and talk to a few "business leaders". Done.
A better study would be one that determines what the people of Richmond want. Like whether they want to borrow money through a bond offering to fund a new arena even though those same residents are not going to events at the Coliseum—at least not enough for that venue to operate in the black.

Aaron Kremer is the BizSense editor. Please send news tips to [email protected]