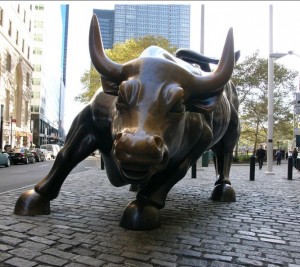 Altria Group
The company filed an advance transcript of CFO David Beran's presentation at a Barclays Capital conference in Boston, during which he discussed the company's position on recent FDA discussions about possibly banning menthol cigarettes. He said Altria's Marlboro brand is the second largest brand in the menthol cigarette market and controls 20 percent of the market. Despite the FDA's Tobacco Products Scientific Advisory Committee review of menthols, Altria has plans to introduce a new Marlboro menthol product this year, Beran said. He said in his presentation that the company believes there is "no science- or evidence-based reason that would support a TPSAC recommendation to ban menthol cigarettes or otherwise impose additional restrictions on them." 
Apple REIT
One of the four Richmond-based Apple Real Estate Investment Trusts said it closed on the $42.7 million purchase of three hotels. The deal included three Hampton Inn hotels, two in Missouri and one in Arkansas, for a total of 434 rooms. Apple REIT Nine also assumes $28.7 million in existing loans on the three properties.
Brink's Co.
Chairman, President and CEO Michael Dan bought 10,000 shares for $19.72 per share, or $197,200. He owns more than 222,000 shares of Brink's stock. Brink's top executives, including Dan, were awarded stock units through its key employees deferred compensation plan. Each executive received varying numbers of shares worth $20.28 per share. Dan received 1,421 units worth about $28,000. The units eventually convert into actual Brink's shares.
Dynex Capital
Jeffrey Childress, the company's controller, exercised rights to acquire 17,500 shares of Dynex stock for $119,050. He then sold those shares at market value for $178,325.
First Capital Bancorp
The company said Director Jay Weinberg resigned as a member of the First Capital board effective Aug. 31. He is the second director to resign from First Capital's board in recent months. First Capital said Weinberg's decision to resign was not the result of any disagreement with the company. He now lives in Florida, the company said, and has found it difficult to serve as a director from such a distance. Weinberg, 77, has been on the board since 1998. He is chairman emeritus of Hirschler Fleischer and retired from the firm in December.
First Capital filed a registration statement for 150,000 shares valued at $3.88 per share. The shares will be offered to the company's executives and directors as part of its 2010 stock incentive plan.
Massey Energy
The company disclosed that two of its mines, including the Upper Big Branch Mine where 29 miners died in April, received imminent danger orders from the Mine Safety and Health Administration. Thanks to new federal requirements regarding mine safety, Massey must now disclose to investors when its mines receive imminent danger orders. One such order was related to a circuit breaker issue at a mine run by Massey subsidiary Guest Mountain Mining Corp. That issue was resolved, and the order was terminated with no injuries resulting from the condition. Massey's Performance Coal Co., which operates the Upper Big Branch Mine, also received an imminent danger order in the midst of federal investigations of the mine. Massey said that the order has to do with a part of the mine that is not part of the accident investigations and that it is considering contesting the order but has also submitted a plan to resolve the issue.
MeadWestvaco
MWV said it has signed an agreement to sell its global media and entertainment packaging business to Atlas Holdings LLC for $68 million in cash. The transaction is expected to close Sept. 30. The company said the line of business included in the sale has 1,450 employees at three companies: AGI Media, AGI Amaray and AGI Polymatrix. They operate in the United States, the United Kingdom, Austria, France, Ireland, Germany, Poland, the Netherlands and Australia. The sale will result in a pre-tax loss of $125 million for MWV.   About a dozen of the company's executives and directors received various numbers of MWV shares worth $21.76 per share as part of a deferred income plan.
Media General
President and CEO Marshall Morton received 265 shares of phantom stock that will convert to cash upon his eventual termination of employment from the company. CFO John Schauss also received 54 shares of phantom stock.
SouthPeak Interactive Corp.
The Midlothian-based video game developer said it sold $2 million in bonds to its chairman, Terry Philips, and AQR Opportunistic Premium Offshore Fund, L.P. SouthPeak received $2 million in cash, $200,000 of which was paid by Phillips.
Michael Schwartz is a BizSense reporter. Please send news tips to [email protected]