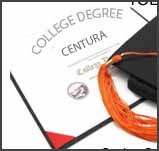 A laid off worker is suing the for-profit college he hoped would help get him back on his feet.
Corey Lewis is alleging fraud against Centura College and the Virginia Beach-based corporate entity that runs the for-profit school, according to a suit filed Sept. 10 in Chesterfield County Circuit Court.
Lewis was laid off when the StarTek call center in Petersburg closed in 2008, according to the suit. Lewis then became eligible for federal aid for retraining expenses through the Workforce Investment Act, the suit claims.
The suit then alleges that Lewis was led to believe that the Midlothian Turnpike campus of Centura College was approved by the WIA. He allegedly enrolled in February 2009 believing that he would be able to use his aid funds to pay for tuition at the school and found out a month later that wasn't the case.
Lewis, who first sought legal advice on the matter at the Petersburg Legal Aid Justice Center, is claiming two counts of fraud and violations of the Virginia Consumer Protection Act and is asking for compensatory damages of $23,178 and a $350,000 in punitive damages.
"The plaintiff's efforts to get back on his feet and reestablish his financial stability have been stymied and delayed as a direct result of ESI's false representations regarding its approval as a WIA eligible service provider," the suit states.
Calls to the plaintiff's attorney, James Towey of Saunders, Patterson & Mack, and to the college's corporate headquarters in Virginia Beach were not returned by press time.
The suit claims that both Centura's website and one of the school's admissions representatives led him to believe it was a "eligible service provider under the WIA."
Indeed, the website for Centura College's main Richmond campus on Midlothian Turnpike says the campus is approved by the WIA. A representative from that campus said yesterday by phone that she believes it is on the list of WIA-approved schools.
The school had been WIA eligible under its previous name, Beta Tech, but had failed to update the information, the suit alleges. Lewis was told several times that the issue would be taken care of while he continued to take classes at Centura. The suits says the issue was ultimately not addressed and that Lewis did not receive his WIA funds because of that.
The suit names as defendant Employment Services Inc., doing business as Centura College. That Virginia Beach-based entity also owns and operates other for-profit schools including Aviation Institute of Maintenance and Centura Institute in Orlando.
Centura is accredited by the Accrediting Commission of Career Schools and Colleges of Technology.
Michael Schwartz is a BizSense reporter. Please send news tips to [email protected]