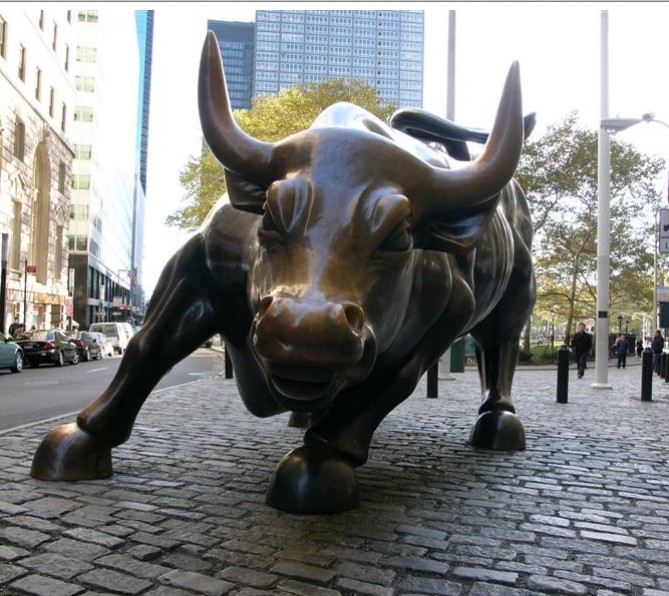 Apple REIT Nine
The buying binge continues at Apple REIT Nine, one of four run by Richmond-based Apple REIT Companies. As of Sept. 30, Apple REIT Nine has raised $1.57 billion in a stock offering. This month alone it has entered into purchase contracts for four hotels for $60 million – two in Texas and two in Pennsylvania. Since 2008 it has spent $933.18 million for 54 hotels in 21 states.
CarMax
CarMax's board appointed Thomas W. Reedy as the new CFO, effective Oct. 18. Reedy replaces Keith Browning who will remain employed by the company as an executive vice president of finance. Browning will continue to manage CarMax Auto Finance, consumer finance and investor relations. Reedy, 46, joined CarMax in 2003. As CFO he will receive an annual base salary of $430,000 and an annual bonus target of 40 percent of his annual base salary. He will be granted options to purchase CarMax common stock worth $187,500 and market stock units worth $62,500. The company will begin recruiting for the position of treasurer, which Reedy previously held. Reedy holds an MBA from the Darden School at UVA.
CarMax also named Kim Orcutt as principal accounting officer. Orcutt is also the company's controller.
Colfax
CFO Scott Brannan was awarded options for 59,713 shares of Colfax stock with a conversion price of $15.70 each.
Colfax announced that it discovered an overstatement related to pension liability for one of its subsidiaries as reported in past financial data. It said it is investigating the error, which it believes is related to mistakes made prior to its 1997 acquisition of the subsidiary. The overstatement may increase the net income of those past periods and the current year. It will restate its financial statements from those periods.
Commonwealth BioTech
After continued losses, the company said this week there is substantial doubt about its ability to continue as a going concern. The company said if it is unable to improve its operating results and meet its debt obligations, it may have to cease operations. It lost $218,276 in its most recent quarter which ended June 30. It lost $557,105 in the same period last year. It lost $473,329 through the first six months of the year. It lost $1.3 million in the first six months of 2009. The company has negative cash flow, negative working capital and it is past due on several debt notes. It is also in violation of mandated net worth and cash flow ratios on its mortgage, however it was granted a waiver by its bank through the end of the year.

Eastern Virginia Bankshares
The parent of EVB reported profit of $1.58 million, compared to its $8.5 million loss in the same period last year. It had $1.1 billion in total assets. It had $803.4 million in total loans, down nearly $50 million from the end of 2009. Deposits also decreased to $847 million compared to $851.8 million a year ago. It reported $45.5 million in nonperforming assets, up from $28.8 million in the third quarter 2009.

First Capital Bancorp
The parent of First Capital Bank reported third quarter net income of $636,000 compared to $405,000 in the same period in 2009. Its total assets as of Sept. 30 were $541.1 million. It had $397.4 million in total loans and $428.8 million in deposits. It reported $20.1 million in non-performing assets, up from $9.9 million a year ago, accounting for 3.7 percent of total assets.
Markel
In light of Markel's recent acquisition of Aspen Holdings, the stock options held by Aspen's directors were converted into shares of Markel common stock.

Massey Energy
As rumors of Massey possibly looking to sell itself are circulating, the company also created a new change in control severance agreement for its CEO Don Blankenship that in addition to providing him salary and benefits for a couple years would pay him more than $5.5 million in a lump sum cash payment if he is involuntarily terminated after an acquisition.
The company reported a $41.4 million loss for the third quarter ended Sept. 30. It generated $703.7 million of produced coal revenue in the quarter from the sale of 9.9 million tons of coal. That compares to a $16.5 million profit it had in the third quarter of 2009. But coal revenue was up from $535.5 million compared to a year ago.

MeadWestvaco
MWV reported $111 million in net income from continuing operations for the third quarter, down from $122 million in the same period last year. Read more about its performance here. http://abcnews.go.com/Business/wireStory?id=11981877
Media General
Coleman Wortham III, a director, sold 1,500 shares for $6.28 per share. He then sold an additional 1,000 shares for $6.12 per share. Wortham still owns more than 57,000 shares of Media General stock.
Newmarket Corp.
The company awarded stock options to its top five executives to be granted Nov. 15. Awards of $100,000 will go to CEO Thomas Gottwald and Warren Huang, president of its Afton Chemical subsidiary. General Counsel Steven Edmond, Principal Financial Officer David Fiorenza and Vice President Bruce Hazelgrove will each be awarded options worth $50,000.
NewMarket also declared a quarterly dividend of $0.44 per share of common stock payable Jan. 1, 2011 to shareholders of record at the close of business on Dec. 15.
Owens & Minor
The company reported a $31.5 million profit for the third quarter, down from $34.7 million a year ago. See more here.
O&M appointed John Gerdelman as a new member of its board of directors. He will serve until the company's 2011 annual meeting. Gerdelman will receive a $15,000 cash retainer and $40,000 worth of restricted stock. Gerdelman currently serves as president of Long Lines Limited, a telecom company in Iowa. He lives in Williamsburg and serves on the board of visitors of the College of William and Mary.
Directors Richard Fogg and Alfred Broaddus Jr. were granted shares of phantom stock.
Star Scientific
The company released its proxy statement disclosing the compensation paid to its top executives in 2009, all of whom took significant pay cuts compared to 2008. CEO Jonnie Williams received $1.08 million in total compensation during 2009, down more than $778,000 from the previous year. CFO Park Dodd III was paid a total of $258,780. Chairman, President and COO Paul Perito received a total of $1.15 million and was the highest paid executive. David Dean, vice president of sales and marketing was paid $333,713. Robert Pokusa, general counsel, received $405,437. Senior Vice President Curtis Wright was $312,487.
The proxy also announced that its 2010 annual meeting will be on Dec. 10 at the Westin Grand Hotel in Washington, D.C. at 10 a.m.
Director Alan Weichselbaum told the board he's stepping down effective Dec. 10. He said the decision is related to his ongoing business commitments and was not due to any disagreement with the company.
Burton Haynes was elected as Weichselbaum's replacement on Oct. 22. Haynes was a special agent in the IRS Criminal Investigation Division and is now an attorney at his own firm. Haynes was granted 50,000 options to purchase the company's common stock and he'll receive cash compensation as well.
Union First Market Bankshares
CFO Anthony Peay and Executive Vice President Rex Hockemeyer, each bought 7 shares for $13.39 through the company's dividend reinvestment stock purchase plan.