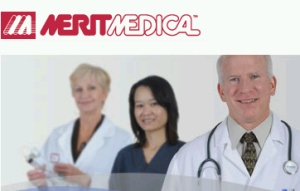 A medical manufacturer will invest $1 million to expand its plant in Chesterfield and add 75 jobs in the process.
Utah-based Merit Medical Systems has operated a plant in the county since 2004.  The firm employs 2,170 people worldwide.
Gov. Bob McDonnell announced the expansion in a news release Thursday.
"Despite today's challenging economic times, Merit Medical continues to serve market demand, which allows the company to grow. I am pleased that this expansion will bring 75 new jobs that perform a vital service for the healthcare industry," McDonnell said in a statement.
State and local economic development groups worked to secure the project. The Virginia Department of Business Assistance will provide funding to support the company's recruitment and training activities.
You can read the full announcement here.