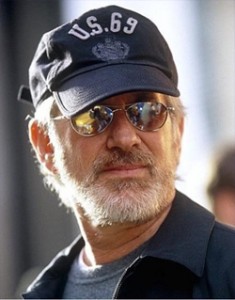 Richmond has long been in the running to land the $50 million production of Stephen Spielberg's biopic about Abraham Lincoln.
The chances of it happening have looked doubtful. The film has been delayed for more than a year, and star Liam Neeson recently said that he was no longer attached to the project.
But a recent sighting of Spielberg meeting with Virginia Film Office honchos Rita McClenny and Andy Edmunds could be a sign the film is back on track and that the state is still in the running to secure the production.
From the Washington Post:
Spielberg, wearing a black jacket and baseball cap, arrived at the always packed restaurant in the historic Church Hill with nearly a dozen people in a white van.

No word why he was here, but Spielberg has long been interested in making a movie about Abraham Lincoln. The 16th president visited the former capital of the confederacy in April 1865 right after the city fell.

Aaron Ruby, an associate at Capital Results public affairs firm located near Millie's, spotted Spielberg as he walked in the front door.

"I recognized him right away. At first nobody at the table would believe me. You don't don't expect to see Steven Spielberg in Richmond, at best you see somebody who looks like him," he said.
A spokesperson with the film office declined comment when reached by the Washington Post.
Gov. Bob McDonnell this year touted new incentives for the film industry, intended to lure more productions to the state. Lobbyists for the film industry stepped up pressure in the wake of several films set in Virginia that passed it by for states with bigger carrots including, Disney's "Secretariat" and "The Box," a film made by Richmond-born director Richard Kelly.
The Governor's Motion Picture Opportunity Fund was appropriated $2 million for a two-year period. According to the film office website, funding for this year has already been committed, but money is still available for projects that will begin funding after July 1, 2011. A refundable tax credit program was also created with a funding level of $2.5 million and will be in effect at the beginning of next year.
The previous year, a digital media tax was tacked onto video rentals in hotel rooms to help fund film incentive programs as well.
If Spielberg commits to Richmond, it could be a big economic boost for the region. The filming of HBO series "John Adams" in 2007 generated hundreds of millions of dollars of economic impact for the area.
Also worth noting: Spielberg's picture is facing some competition. A film called "Abraham Lincoln: Vampire Hunter" is slated for release in July 2012, and it's possible the director might be scrambling to get his on the big screen first.