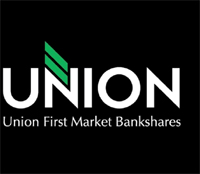 Richmond's biggest bank is expanding again, this time buying a branch in the mountains.

Union First Market Bank and its holding company yesterday announced their acquisition of a bank branch in Harrisonburg from NewBridge Bank.
The branch will be Union's first full branch in that part of the state.
Union CEO Billy Beale said that the move is part of the bank's plan to expand west along Interstate 81.
The bank had previously tried to establish a presence there, but several attempted deals never materialized, Beale said.
"That whole I-81 corridor has been an area where we've kind of been nosing around for a few years," Beale said.
The deal came about after NewBridge, a $2 billion bank based in Greensboro, N.C., decided to exit the Virginia market, Beale said. NewBridge is the result of a 2007 merger of FNB Financial Services Corp. and LSB Bancshares. The Harrisonburg branch was NewBridge's only remaining Virginia office.
"That gave us an opportunity to put down a flag in that market," Beale said.
Union also recently opened a loan production office in Staunton, 30 miles from Harrisonburg.
As part of the deal, Union will acquire $59.3 million in deposits and loans of $73.5 million at NewBridge's branch. Union said it will also retain the commercial loan operation team from the branch and will offer jobs to all employees of the branch.
Beale said Union is paying market value for the branch site and is paying par value for the loan portfolio.
Expansion through branch acquisition allows Union to enter the new market quickly and more profitably because it has a built-in customer base and revenue streams. Building a branch and a presence from scratch would have taken at least two years to break even, Beale said.
"It is a more profitable way. Beale said. "I don't know that it's necessarily cheaper. But we'll be making money from day one."
Pending regulatory approval, the deal is expected to close in early 2011. The branch would be Union's 91st in Virginia, more than any other Virginia-based bank.
And branch 92 might soon be on its way.
As part of the deal, Union will also purchase a piece of real estate parcel owned by NewBridge in Waynesboro. Beale said the land will be a future branch site to complement its nearby presence in Charlottesville.
Union has had its eye on the I-81 corridor, Beale said because of its attractive demographics that come with the presence of James Madison University.
In Harrisonburg, Union will enter a crowd of competitors including the big boys like Bank of America and BB&T and a handful of community banks. Beale said some might argue that the region is overbanked. But Union will be the largest community bank in that market.
Any future expansion in that western part of the state is still up in the air, Beale said.
"The opportunity to acquire branches or even to acquire banks in that corridor is, at best, unpredictable."
Michael Schwartz is a BizSense reporter and covers banking. Please send news tips to [email protected]