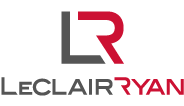 LeClairRyan is wasting no time in 2011.
The Richmond law firm announced Monday the addition of more than 35 attorneys and employees across the country and a new office in Rochester, N.Y.
"You are going to see us steadily increasing our geographic coverage," said Gary LeClair, the firm's chairman and CEO. Much of that growth will come in the New York metro region at LeClair's offices in New York, Connecticut and New Jersey.
The Rochester office opened Dec. 31. LeClairRyan lured attorneys from another firm in Rochester who specialize in intellectual property issues, bankruptcy law and commercial litigation.
The Rochester additions include four shareholders to its intellectual property team there, two litigation team shareholders and an additional two attorneys, all hired from Nixon Peabody, a much larger competitor.
LeClairRyan also said it added to its IP practice in its Washington, Alexandria, Va., San Francisco and Chicago offices.
A few hours later, the firm said it had also added three attorneys at its Roanoke office.
Paul Kuhnel, Charles Downs Jr. and Martha "Mollie" Elder left WootenHart, a small Roanoke firm, to join LeClairRyan.
They will handle medical malpractice and tort defense for the Roanoke region's hospitals and physicians.
Kuhnel, Downs and Elder received their law degrees from Washington & Lee, Penn State and the University of Richmond, respectively.
And the expansion might not be done.
"One of my major agenda items of 2011 is to significantly increase our size on the West Coast," LeClair said. The firm has offices in Los Angeles and San Francisco.
Founded in 1988, LeClairRyan has a total of20 offices and 325 attorneys in eight states and Washington.
LeClair said the firm had its best year ever in 2010. He said that the firm does not discuss specific financial figures but that LeClairRyan had growth in both revenue and profit last year.
And he sees opportunity for more growth in 2011.
"Our industry is undergoing a lot of change," he said. "So there are a lot of challenges. But there's opportunity for the nimble."
The biggest change, as he sees it, is a softening of demand for legal services coupled with clients who are looking to do more legal work with less, "just like they are from every one of their vendors."
"Law firms have generally assumed that they were immune to that. But they clearly are not," LeClair said.
Michael Schwartz is a BizSense reporter and covers the legal industry. Please send news tips to [email protected].