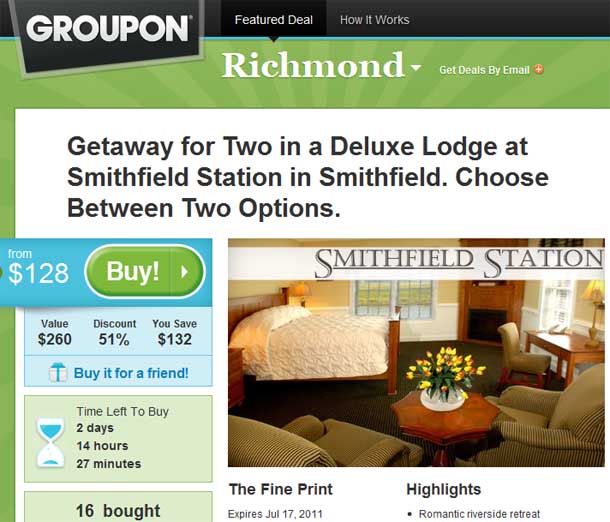 I wonder if fast-growing email coupon sites like LivingSocial and Groupon have legs. I'm curious to know whether local retailers find selling their services at 50 to 90 percent discount good for business. Is it a helpful marketing tool to introduce the business to new clients?
Or does it erode the perception of value?
Over time, businesses will learn if those coupon buyers ever come back and pay full price. Or if they just wait for another coupon. And what if other customers who used to pay full price wait for the discount?
It'd be great to hear from local retailers on this one in the comments section below.