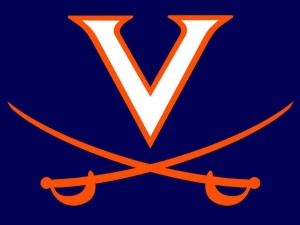 The University of Virginia is No. 1 for best value among public universities in the nation, according to a list released this week by the Princeton Review.
Although that list might help attract students to Charlottesville, another list published this week by the Chronicle of Higher Education might scare some students away from certain majors.
For the third year in a row, U-Va. was at the top of the The Princeton Review's Top 50 Best Value Colleges list. The University of Richmond, Virginia Tech, William and Mary and James Madison University also made the list this year.
The list, published online by USA Today, highlights 50 four-year private colleges and 50 four-year public colleges that were selected for excellence in academics, cost of attendance and availability of financial aid.
According to the list, the sticker price at U-Va. for in-state students is about $22,000 a year including tuition, fees, room and board, and personal expenses.
"UVA seamlessly blends the academic advantages of the Ivy League with the social life and the price tag of a large state school," the report stated.
U-Va. has 15,595 students, according to the list.
Meanwhile, The Chronicle of Higher Education released a list that shows Germanic languages is probably not going to be the major of choice for those 15,000 students.
The Chronicle's list measures the fastest declining majors at four-year colleges based on enrollment in those fields from 1971 to 2006.
The largest declines were seen in Germanic languages, Romance languages and secretarial sciences, with declines of 17.6 percent, 17 percent and 15.5 percent, respectively.
Among core academic fields, history, sociology and mathematics dropped 10 percent, 9.4 percent and 9.3 percent, respectively.
Declines in more obscure majors included Slavic languages, crop science, library science and home economics.