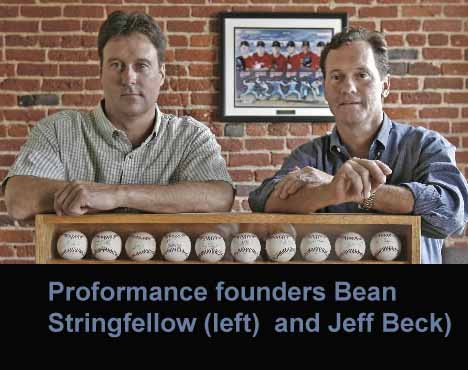 Feb. 17 was a big day for Toronto Blue Jays slugger Jose Bautista.
It was also a big day for Bean Stringfellow and his agency, Proformance.
Stringfellow, a former minor-leaguer, is an agent for major league ballplayers. His Shockoe Slip-based firm helped Bautista land a five-year, $65 million contract, the biggest yet for one of Stringfellow's clients.
Stringfellow, 47, is a Virginia Tech alum who was drafted by the Atlanta Braves organization in 1985. He pitched his way through the minors but never quite made it to the big leagues. In the early 1990s, he finally listened to the advice of a friend and moved from the diamond to the negotiation table.
Proformance represents about 50 baseball players in the minors and majors. It has six employees and offices in New York, Florida and the Dominican Republic.
BizSense caught up with Stringfellow by phone last week to discuss his company, its biggest deal to date and whether he still has dreams of going to the show.
Richmond BizSense: You went from playing in the minor leagues to being a sports agent. How'd that happen?
Bean Stringfellow: My friend Jeff Beck [a co-founder and managing partner at Proformance] always had this idea to start this company. Once my career was over, I said, "Now what am I going to do?" So I paid a lot more attention to his idea.
We started out of a brokerage firm, Anderson Strudwick [where Beck worked at the time] in 1991. You can't start much smaller than we were. I had a little table in the corner of the conference room. Whenever they would have to have a conference, I'd have to leave.
RBS: How difficult was it starting out and trying to land that first big client?
BS: Jeff has a brother Johnny Beck, an aspiring comedian. At night I would paint offices buildings with Johnny. It was a rough stretch there. Those first four or five years were lean, to say the least.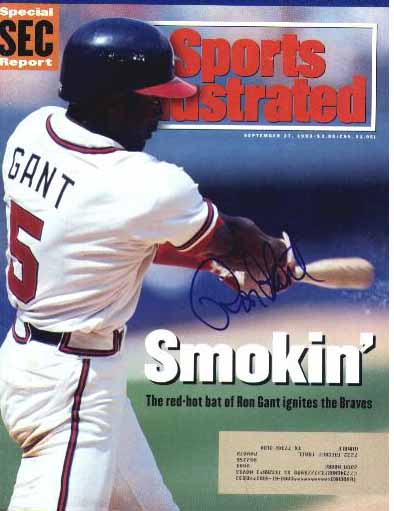 Our first break as a company was probably in 1995, when we had the opportunity to represent a gentleman named Ronnie Gant, who was a superstar at the time. He and I were teammates. He flat out told me, "Bean, I have no idea if you know what the heck you are doing or not. But I know I can trust you." That catapulted us right there.
RBS: Who was your first client?
BS: The first guy we signed never played in big leagues. His name was Jimmy Aulder. Our first major league client was Mike Williams, who went to Virginia Tech.
RBS: The money players can make just seems to keep increasing. How has that side of the game changed since you started as an agent in 1990s?
BS: In 1996, Gant got the largest deal that year: five years, $25 million. Now 15 years later, [Bautista's] had one remarkable season and it's five years, $65 million, and he's not even a free agent. The dollars have exploded.
RBS: How do you land clients?
BS: We can't create more market share. The major league teams are the major league teams. The agents are seeking the players and usually not vice versa. The difficulty comes in separating yourself. It's a lot of word of mouth. Someone like Bautista is like, "Okay, I want to help you guys." He becomes a veteran on the team, and he can pass it on to the younger guys.
RBS: What's your take on a typical contract?  Is there a standard commission?
BS: We get paid a standard percentage of what the player makes, anywhere from 3 to 5 percent. It's contract driven. The more they make, the more we make.
RBS: What kind of revenue does Proformance have in a year?
BS: Anywhere between $1.5 million and $2 million.
RBS: How does the money flow to the agent after a deal is signed?
BS: You get it each year, like the player does. The players still have to get paid for it before you do.
RBS: Did you celebrate the Bautista deal?
BS: I guess I have to at some point. Make no mistake about it, it's a tremendous amount of money. His was certainly the most intense deal we've ever had as a company. We thought the deal was going to fall through even after it was done. We were scheduled to go to arbitration. That's where they rent out a hotel ballroom and you file numbers until you come to the midnight hour. That's when things get serious.
RBS: Many of the players live a flashy lifestyle. Do you have to look and dress the part, too?
BS: No question about it, there plenty of firms that do. There are certain players that are attracted to us for the work we do and just the way we carry ourselves and our business. There are certain players, and I can tell from the get-go, when it's just not a match. The flash and the flare — you won't see Bean or anybody else in the company doing that. That's not say we're not aware of our surroundings. But if that's what they're looking for with me, they're going to be disappointed.
RBS: Was there one big-name player you tried to land that got away?
BS: The one that got away: Kevin Millwood, who we represented out of high school. We lost him to another firm. We were extremely disappointed with that one. That definitely hurt.
RBS: Why do you keep the company based in Richmond? Aren't most agents in New York and Los Angeles?
BS: If you look at Richmond, there are so many minor league leagues within a couple hours drive, and that's where we were recruiting.
RBS: Is it hard to still be a fan of the game now that you've seen the business side?
BS: When I'm working on behalf of a player, it is business. I don't necessarily have favorite teams anymore. I'm a fan of the teams my players play for. It's a wonderful game and I love it, but the baseball side is completely different.
RBS: When you're watching these guys play, do you ever wish you were still out there and had one more chance at the big leagues?
BS: Make no mistake about it, my goal was to play in the big leagues. There is no consolation in that. I still didn't accomplish what I wanted. I've moved beyond that now. I don't think it bothers me, but I didn't accomplish what I wanted.

Michael Schwartz is a BizSense reporter. Please send news tips to [email protected]