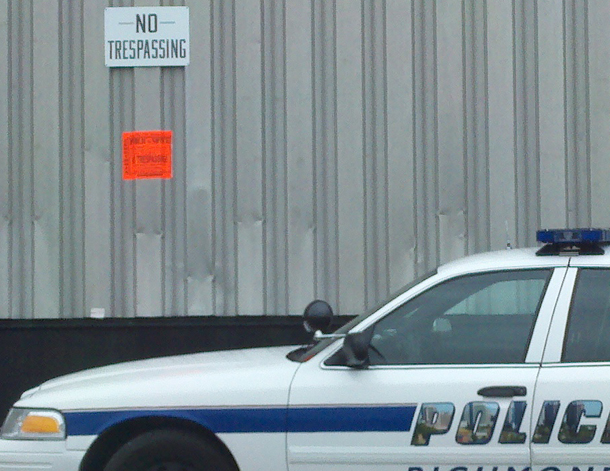 A BizSense reader spotted Richmond Police plastering a blaze-orange condemnation notice on the former Interbake factory near Broad and Boulevard.
The site is owned by D.C.-developer Douglas Jemal and is appraised by the city at more than $5.4 million.
BizSense is looking into the violations so check back for more later.
BizSense does not know of any concrete plans for development, although local political-types have said that stretch of the city is ripe for redevelopment.
Update 3/10/11 9:45PM:
Code enforcement officer Andre Smith tells BizSense the notice was served because of unlawful activity taking place at the facility, including partying, skateboarding and graffitti.
"Several doors and windows were open, we just ask the owners to board up and securitize the building," Smith said.
(Photo by Brad McGetrick)