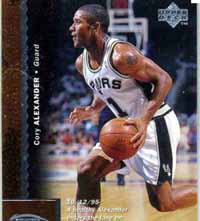 A former U-Va. basketball star and NBA journeyman has sued Bank of America and two of its employees, claiming that over a six-year relationship the bank put its own interests ahead of his, breached its duty as his financial adviser and cost him hundreds of thousands of dollars in soured deals and unnecessary bank fees and interest.
When Cory Alexander moved his accounts in 2004 to Bank of America from Wachovia, he was promised a high-touch personal banking service from a team of professionals, he said. Bank of America managed his $2 million trust, helped manage a property he had bought on Broad Street and gave him a $2 million line of credit and a home equity line of credit to renovate his Goochland home. The bank was also supposed to help him plan his finances as his lucrative NBA career ended, Alexander said.
In two sit-down interviews with Richmond BizSense, Alexander, 37, alleged that Bank of America did not once invite him to discuss his changing financial picture as his basketball career ended. He also alleged — in a lawsuit filed this month in Richmond Circuit Court — that the bank caused him financial harm by recommending and instituting strategies that were in the bank's interest and not his, all while he was paying them to look after his interests. (You can see the lawsuit here.)
"I attended all the NBA's seminars" on money management, Alexander said. "I didn't give money to friends asking to invest it for me."
"That's why I went with Bank of America," he said. "They intended to provide me a mentorship, something from that standpoint that will allow me to build my businesses and provide income once I stepped down from playing basketball."
Alexander, who is one of the Top 10 leading scorers in U-Va. basketball history, spent seven seasons in the NBA with four teams. He also played for a year in Italy and in the NBA Development League, retiring in 2005.
Now he he has sued Bank of America and two former members of his wealth management team: Byron Mobley and Renee Johnson.
Brian Pumphrey, a lawyer at McGuire Woods representing Bank of America, referred all questions related to the suit to the bank, which said in an email that the lawsuit is without merit and that it will vigorously defend itself against the allegations.
In the suit, filed by local lawyers Godfrey Pinn and Hayden Fisher, Alexander makes two main claims. The first relates to a Bank of America representative whom Alexander paid $1,000 a month to manage a commercial property at 4300 W. Broad St. and $70,000 over the course of the banking relations.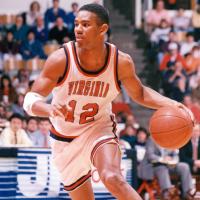 Alexander opened a used car and automotive accessory business called CARRS on that lot. It's since closed. But Alexander said he made it crystal clear that his goal was to sell the property to a national retailer such as Wal-Mart or Wawa. Bank of America, the suit claims, didn't follow through when Wawa indicated that it might be interested in buying the property for $2 million, which would have generated a significant profit for Alexander.
The suit alleges that the Bank of America representative told Alexander about the offer but didn't respond to it. "Mobley [a Bank of America employee] advised Mr. Alexander against Wawa's proposal on the misguided assumption Wawa would tie up the Broad Street building for an excessive period of time without providing Mr. Alexander adequate assurance that the transaction would ultimately come to fruition," the suit states.
Hayden Fisher, one of the lawyers representing Alexander, said that it was Mobley's responsibility to go back to Wawa and say "here are our terms" and give them a chance to respond.
The suit also alleges that the Bank of America representative threw another wrench in the deal by telling the commercial real estate broker working the property that the lender on the property, Consolidated Bank & Trust, wouldn't authorize a deal, a statement that allegedly was false.
Alexander said he knew his car business would lose money, but that was part of his strategy to help offset huge earnings in the NBA and to enhance the value of the property with a tenant.
"I had always been successful in real estate and bought that property for $750,000 and hoped to sell it for $2.5 million," said Alexander. "I had an overall plan and wanted to buy other pieces. And the reason I bought that property – Wal-Mart at one point had a contract on it, and Wawa had studied it before."
The second main issue, according to the suit, relates to Alexander's claims that Bank of America repeatedly discouraged him from paying off his $2 million line of credit, which he used for business and personal expenses. That account was collateralized with a $2 million trust account that the bank managed.
Alexander eventually tapped out the $2 million line, on which he was paying $10,000 a month in interest to the bank, according to the suit. Alexander, the suit says, wanted to pay it off. But in 2007, Bank of America allegedly told Alexander that it made sense to put the funds from his trust into a CD and keep the line of credit.
The suit states: "This self-serving advice is indicative of Johnson's and the Bank's misguided efforts to place their interest ahead of Mr. Alexander's in gross violation of these defendants' contractual and fiduciary obligations and the professional standards applicable to those in the financial services industry."
Not all of Alexander's financial troubles were tied to Bank of America.
He went through a costly divorce, passed up playing basketball in Europe so he could retain custody of his son and saw the value of his investments drop when the recession hit in 2008.
Consequently, Alexander was unable to pay additional interest on the line of credit, and Bank of America obtained a judgment against him in October 2009 for about $100,000 in unpaid interest and damages. He has not paid that off, according the suit.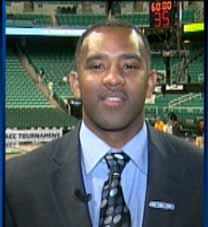 Meanwhile, Alexander said he is slowly building his post-NBA career. He is a broadcaster for U-Va. basketball games, and he's coaching an AAU team in Hampton Roads. He said he knew the risks of ending up broke even after years of NBA money. He was once quoted in a Washington Post story about how athletes must plan ahead, saying, "I had to make my money then and be able to allow it to carry me through the rest of my life." (You can read the full article here.)
"I love what I'm doing now," Alexander said, referring to his announcing career and coaching with AAU basketball teams. "But I should be doing it because I want to, not because I have to."
Aaron Kremer is the BizSense editor. Please send news tips to [email protected].