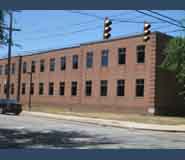 Last night City Council decided the fate of the Verizon office building in Carytown, unanimously giving a green light to the proposed retail development of the site.
Council voted 9-0 to approve a special use permit allowing Maryland Financial Realty to develop the property into a more than 40,000-square-foot retail center called Carytown Place, which is slated to feature a Fresh Market grocery store.
Opponents and supporters got in their final arguments, capping off months of debate. Both sides had set up websites and social media campaigns to rally for their side.
Before the vote, attorney for the developer presented the applicant's case one more time.
"This proposal comes before you with staff recommendations, a 7 to 1 vote from the planning commission, a 2 to 0 vote from the land use and housing committee, and an MDA (Museum District Association) vote that was once opposed but later reversed," said Andy Condlin, an attorney with Williams Mullen representing the developer.
Condlin said the development would help reverse the negative trend in retail sales that has been felt in the area since 2007.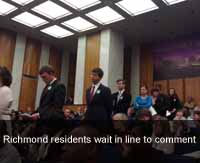 Not so keen to see the project were members of the Don't Big Box Carytown group launched by area residents and businesses including the Ellwood Thomspon's grocery store, who argued that a new development would only cannibalize existing sales in the area.
Alexander Macaulay, attorney for the opposition, was among the many to speak against the development in the final moments before the vote.
"We can count. We know how this vote is going to come out tonight, but there is no question this SUP has come out better because of the efforts of Don't Big Box Carytown."