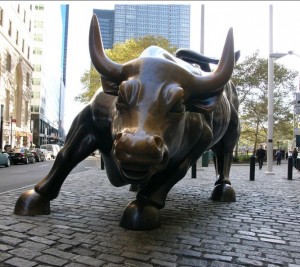 Central Virginia Bankshares
The holding company of Central Virginia Bank named Robert Eastep as its new CFO. Eastep has been CVB's chief accounting officer since May 2010.
CVB's current CFO, Charles Catlett III, will become a senior vice president and director of personal investment sales effective April 4, the company said.
Dominion Resources
Dominion released its latest proxy disclosing the total compensation packages paid to its top executives in 2010.
Chairman, President and CEO Thomas Farrell received $16.92 million in total compensation during 2010, up from $11.97 million in 2009. His 2010 total includes a $1.22 million base salary, $7.73 million in stock awards, $5.8 million in incentive pay and $78,000 in perks. Those perks included personal use of company vehicle, financial planning and a health and wellness allowance. He also was given access to the corporate jet for personal use to the tune of $51,000. According to the proxy, the company has directed Farrell to use corporate aircraft for all personal travel whenever it is feasible to do so.
The next highest paid executive at Dominion was CFO Mark McGettrick, who received $6.92 million in total compensation in 2010, an increase of about $1.8 million from the previous year.
Dominion announced that its annual shareholders meeting will be May 12 at the Boar's Head Inn in Charlottesville.
Helen Dragas, a director, acquired 14,583 shares for $44.56 each or $649,818.
Director William Barr acquired 2,243 shares for $44.56 per share.
Genworth Financial
Genworth completed a public offering of $400 million in debt notes. The net proceeds of the offering were approximately $397 million, which the company intends to use for general corporate purposes.
Insmed
Randall Whitcomb, a director, bought 5,000 shares for $5.15 per share.
Steinar Engelsen, a director, purchased 109,337 shares for $553,843.
Director Donald Hayden bought 10,737 shares in two transactions for a total of $55,656.
Chief Medical Officer Renu Gupta bought 2,000 shares in two transactions for a total of $12,650.
James River Coal
The company said it would offer 6.65 million shares of its common stock for $23.50 per share. Including additional shares granted to its underwriters, the offering resulted in net proceeds of $170.73 million. JRCC said it will use the money to help pay for its recently announced acquisition of International Resource Partners LP.
Massey Energy
President and CEO Baxter Philips exercised options to acquire 4,904 shares for $144,109. He then sold those shares at market price for $328,568. Several other of company's top executives also exercised options for thousands of shares each.
MeadWestvaco
Robert Birkenholz, vice president and treasurer, sold 6,000 shares for $29.70 per share or $178,200.
Star Scientific
Leo Tonkin announced his retirement from the company's board effective March 17. Tonkin had been a director at Star Scientific since 1998. The company said Tonkin noted that his resignation was not due to any disagreement with the company.
Star Scientific said it received notice that two of its new tobacco products, Ariva and Stonewall, are not subject to certain FDA requirements. That clears the way for Star to proceed with marketing the new products.
Michael Schwartz is a BizSense reporter. Please send news tips to [email protected]