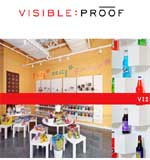 A local interior designer has split with the firm she helped launch and started a second business.
In June, Kristi Lane opened interior design firm Visible Proof to work with start-up businesses and other small companies.
She's a former designer for 3North, a Richmond design firm that she launched 10 years ago with two other business partners.
Lane helped grow 3North to a medium-size architecture firm with 25 employees, but by the beginning of the summer, she decided to go in a different direction.
"3North was big enough that they couldn't afford to do small start-up projects," said Lane.
"I wanted to do more environmental branding, companies that are reinventing or re-branding themselves," said Lane.
"The recession was terrible on the design firms, but I saw it as an opportunity to start something new," she said.
She had been planning for a while.
"I already knew how to start a business. I'd done it several times," she said.
Within days of leaving 3North, Lane had leased a space on West Broad Street that she found through a friend, and she had her new business up and running by mid-June.
A group of four people and a handful of clients from 3North came with Lane to help her start Visible Proof.
"It worked as a cushion to get everything else going," she said.
Her firm handles the interior design, graphic design, architecture and product design for commercial and residential properties.
She has designed the interior space for several clients in the retail and restaurant industries and other small businesses including West Broad Village candy store Sweet Spot and Layers Bed Company in Short Pump Town Center.
Although most of her work has been for small businesses, Lane recently finished up her biggest project in March, the redesign of the Martin Agency's creative department.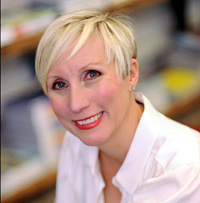 Lane said the advertising firm is a former client of hers from 3North that she has been working with on the project for about a year.
She wouldn't disclose exact figures, but Lane said business has been taking off.
She works on five or six projects at a time that can last anywhere from 30 days to a year.
"Having a small firm allows me to be more involved," she said.
About 70 percent of the business they do is for commercial spaces, but Lane said they're starting to do more residential work through word of mouth.
Lane has grown her company to seven employees and said she might add a few more but is content with remaining a small firm.
"By staying small, we can be flexible with the types of projects that we take on, and small start-up companies could afford our fees," said Lane.