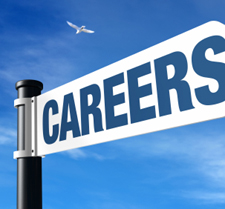 Departures
Glen Proctor, the head editor at the Times-Dispatch, is retiring. You can read more about that in a TD story here. He joined the paper in 2005.
New hires
Investment banking
John J. Underwood joined the Matrix Capital Markets as a vice president in the energy and multi-site retail industry group. Prior to joining Matrix, he was the retail portfolio manager at BP and was responsible for managing BP's retail station divestment program in the United States east of the Rockies.
Real estate
Whitney S. Blanchard joined Coldwell Banker Johnson & Thomas Realtors. Blanchard went to Randolph Macon College.
Real estate services
Stephen W. Francis joined GRS Title Services as director.
Law
David R. Ruby joined ThompsonMcMullan and represents clients in a wide variety of bankruptcy and creditor rights matters. Ruby is a Chapter 7 trustee in the Newport News Division of the United States Bankruptcy Court for the Eastern District of Virginia. He had previously worked at McSweeney, Crump, Childress & Temple. Ruby went to Brandeis as an undergraduate and went to law school at the University of Richmond.
John K. Burke joined Setliff Turner & Holland. Burke went to the University of Virginia as an undergraduate and for law school.
Alan B. Gnapp joined Setliff Turner & Holland. Gnapp went to Muhlenberg College as an undergraduate and attended the University of Richmond for law school.
Sports
Virginia Commonwealth University men's basketball coach Shaka Smart signed a $1.2 million-a-year deal to remain the head coach at VCU.
Darryl Jacobs will be the head basketball coach at Virginia State University. He was at Clark Atlanta University.
Advertising/marketing
Barbara Vaughan-Parks joined Barber Martin as a broadcast business manager.
Vaughan-Parks rejoins Barber Martin after leaving the agency in 2007 to pursue a freelance career. She attended John Tyler Community College.
Caroline Marvel joined Barber Martin as an account supervisor. She is a 2003 graduate of William & Mary.
Susan Cook joined Barber Martin as an account coordinator. She received her undergraduate degree in 2008 from James Madison University and is working toward a master's degree in business administration from VCU.
Accounting
Steve Purdy was promoted to manager at Meadows Urquhart. He attended JMU.
Boards
The Central Virginia Affiliate of Susan G. Komen for the Cure announced its officers and board members for the 2011-12 operating year.
Officers:
President – Meredith Beadles, County of Henrico Voter Registration
Vice president – Lynn Kirk, Kirk Communications
Secretary/treasurer – Lynn Jordan, Performance Food Group
Board members:
Vernal H. Branch, Virginia Breast Cancer Foundation
Melissa Damiano, community volunteer
Carla Harris, Price Waterhouse Coopers
Wanda Johnson, Verizon
Melissa Monk, Acxiom
Vivian Robles, Nueva Vida
The Westwood Club of Richmond announced new board members and staff.
The 2011-12 officers of the board of directors are: John Warren, president; Randy Carl, vice president; Tamara Leuschen, secretary; Karen Daughtrey, treasurer; and Ty Crone, capital treasurer. The directors are Tom Bailey, Julie Childress, Chris Scott, Lynne De Wet, Bill Hassett, Clint Greene III, Bill Eubank and Dan Houlihan.
Colleen Flynn also joined as marketing director. Flynn is a 2009 graduate of Virginia Commonwealth University.
Please send HR notices to [email protected].