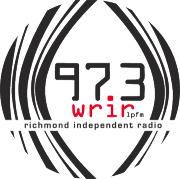 On Friday, BizSense made its FM radio debut.
I was a guest on RVA Open Source, a new weekly talk show on WRIR 97.3. The show is hosted by journalist Will Snyder and airs Fridays from 10AM to 11AM.
Below is the podcast from Friday's show where we talk about small business and commercial real estate in Richmond. I come in starting at the 7 minute mark. You can click the downward pointing arrow on the right-side of the media player to download for later listening.
Episode Four: Small Business and Royalty in Richmond by RVA Open Source