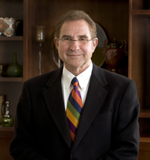 Richmond-based Apple REIT and one of its funds is in the national spotlight after a broker that bought shares of Apple REIT Eight was sued by regulators for misleading investors.
The New York Times reported that David Lerner Associates has been accused of misleading investors that the brokerage put into Apple REITs funds. David Lerner is a major funds source for Apple REIT and sold almost $7 billion in Apple REIT shares since 1992.
The Financial Industry Regulatory Authority said Lerner misled investors by failing to show that the dividend payments to investors were greater than the income the fund's hotels were producing and were funded by borrowing. Lerner, FINRA said, was selling the investment as safe.
Now New York Times business columnist Floyd Norris has weighed in on non-traded REITs, writing that the funds' true market value is likely not what the brokerage, or Apple REIT, has stated:
"In reality, investing in hotels is anything but a safe, volatility-free way to invest money. That will be apparent to any investor who pores through Apple Eight's most recent quarterly report. Nearly all of its distributions to shareholders in the quarter were paid for with borrowed money."
His story also dug up a few facts about Apple REIT:
–    Apple REIT Eight failed to make mortgage payments on four hotels and has said it might have to surrender the properties.
–    Apple REIT Eight is borrowing money to make dividend payments to investors. Glade M. Knight, the CEO of Apple REIT, personally guaranteed the loan.
–    Knight gets a 2 percent commission on every hotel purchased by the REIT, plus advisory fees. He gets another 2 percent when the hotels are sold.