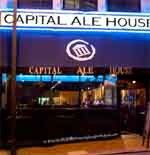 Richmond-based Capital Ale House is opening a new location in Court Square in downtown Harrisonburg this fall.
Owner Matthew Simmons said he had recently started looking to open another location.
"An opportunity in Harrisonburg came up, and we took a look at the space and fell in love with it," Simmons said.
This will be the fifth Capital Ale House spot. There are three Richmond locations – in Innsbrook, in Midlothian Village and downtown on East Main Street – and one in Fredericksburg.
"All of them have been doing great," he said.  "We're ready to start expanding after the recession and the success of our Fredericksburg location."
The restaurant will go in the space occupied by Cally's Restaurant and Brewing Company. Simmons said the owner approached them two months ago about the possibility of expanding.
"We met the gentleman that owns the building, and he liked our concept," Simmons said.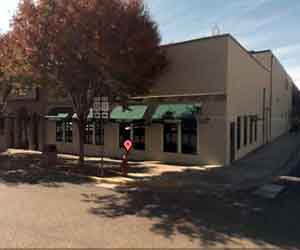 Simmons said they met the owner of Cally's a couple of years ago.
"He wanted to leave the restaurant business, and he contacted us to see if we wanted to take over the space," he said.
"The bones of our concept are there," he said. "We're just doing a decor change and adding a bigger bar and tap system."
He said the new restaurant would be within walking distance of James Madison University.
Simmons didn't have an exact cost for the expansion but said the look and design will be the same as the other locations.
He plans to bring on 70 employees to staff the new location and expects to be up and running by mid-October.