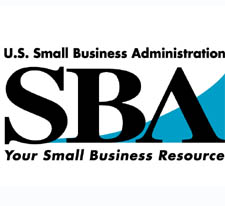 Small businesses across the state borrowed $149.78 million worth of SBA loans from Oct. 1 through May 31, according to the Richmond office of the SBA.
A total of 82 financial institutions made 450 loans SBA loans during that time.
Of those, 89 loans went to businesses in Richmond, Chesterfield, Hanover and Henrico totaling $26.28 million.
That figure shows local businesses took out more loans, but borrowed less money during the period this year compared to last. There were 83 SBA loans totaling $27.01 million in the region in the same period last year.
Based on statewide loan volume, BB&T topped the list during the eight-month period with 68 SBA loans totaling $7.94 million.
Based on total dollar amount, Wells Fargo was the top dog in the state with $16.22 million lent through SBA loans.
The top five SBA lenders in Virginia based on loan volume were BB&T, Superior Financial Group, Wells Fargo, SunTrust and Fulton Bank.
The top five based on total dollars lent were Wells Fargo ($16.22M), Live Oak Banking Co. ($12.79M), 1st Bank & Trust ($8.56M) and Fulton Bank ($8.13M).
Live Oak Banking Co. lends to independent veterinary offices, dental practices and pharmacies.
Richmond-based financial institutions on the list included Union First Market Bank, which made 21 SBA loans during the period valued at $5.53 million. Peoples Bank of Virginia lent out $2.65 million on six SBA loans. Village Bank made five SBA loans totaling $712,000. And Bank of McKenney made one loan valued at $215,000.
Business Finance Group Inc., a Fairfax-based nonprofit commercial real estate lender for small businesses, made the most local SBA loans during the period with 12 loans totaling $5.78 million. It was followed by Wells Fargo with 10 SBA loans to local businesses and M&T Bank with nine.