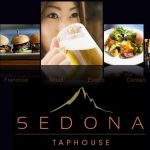 A local businessman has ventured out of the corporate restaurant world to launch his own taphouse concept in Midlothian.
In October, Dennis Barbaro plans to open the Sedona Taphouse, a craft beer house in Westchester Commons shopping center that will feature 550 craft beers, 60 of which will be on tap.
Barbaro, a managing partner of the Bonefish Grill in Williamsburg, went on the hunt in Richmond about a year ago for a location for his new business.
"I saw a definite niche, and I'm very into craft beer myself," Barbaro said.
After searching Innsbrook and Short Pump, Barbaro decided in April to lease a 2,800-square-foot space in Westchester Commons.
Barbaro said that he has a couple of investors who are helping fund the concept and that he expects it to cost about $600,000 to get up and running.
He expects the construction to take about three months, and he's shooting for a mid-October opening.
And if Barbaro's plan goes as he's drawn it up, Sedona's beer might be flowing in other locations, too.
He said the Midlothian location will be the flagship store for the Sedona concept, but he plans to expand in Richmond and other areas in the future.
"Within the next three years, I want to open two more in Richmond and then Charlottesville, New York, New Jersey and Florida eventually," he said.
Although beer is the focus, Sedona will also have a selection of Virginia and international wines.
There will also be some food to soak up all that alcohol. Barbaro said he's still working on the menu, but he said it would include seafood, pizza, salads and other appetizer-like dishes ranging from $9 to $16.
Barbaro is no stranger to restaurants. The New York native's 30-year career has included stints as a managing partner for OSI Restaurant Partners, the parent company of Bonefish Grill, Outback Steak House and Carrabba's Italian Grill.
About five years ago, he moved to Richmond with his wife, who is from the area.
Sedona Taphouse is expected to seat 101 people inside and 32 outside and feature a wraparound patio and a fire pit, Barbaro said.
Despite not having done any advertising, Barbaro said a big sign on the building at Westchester Commons has brought a good amount of traffic to the restaurant's website.
"There are so many positive signs that it is very much in demand," he said.