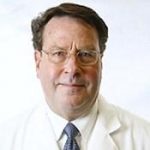 A Powhatan doctor and his wife have decided to try their hands at the wine business.
Charles Zacharias and his wife, Debbie, are planning to open Skippers Creek Vineyard off Rocky Ford Road in Powhatan this fall.
The two have been making their own wine for the past few years and decided recently to turn their grapes into a profit.
"We kind of stumbled into it," Zacharias said. "It started as a hobby, and now it's turned into a business."
Zacharias, 63, works as a cardiologist for Virginia Cardiovascular Specialists, and his wife is a cardiac nurse.
The couple own about 95 acres in Powhatan and are building a small farm winery that will stretch a few acres. The vineyard will have two buildings: one for fermenting and bottling the wine and another for a small wine tasting room.
To construct the winery and grow the vineyards, Zacharias said he invested more $100,000, but he expects the project to turn a profit and attract fellow wine enthusiasts.
"We have about two and a half acres planted now, and we'll add on another three acres to the vineyard by next year," he said.
He expects to produce 250 cases of wine this year.
Zacharias expects to have the winery open to the public in November, and once things get up and running, they will offer tastings and tours of the vineyard.
The vineyard will look to produce an assortment of wines, including Chardonnay, Merlot, and Cabernet Franc.
"We'll be competing with other Virginia wineries, but things are moving toward that direction," he said.
Skippers Creek will add to the list of wineries that have popped up recently. Saude Creek Vineyards, a New Kent County winery, opened up a few weeks ago.
The plan to open Skippers Creek came about when the Zachariases realized they had a surplus of wine.
"We planted the first acre of grapes and it did pretty well, but there was way too much for us to use individually," he said.
Zacharias moved forward with his business venture after talking to Jeff Cooper, the owner of Cooper's Vineyard in Louisa.
The Zachariases also met with a local wine consultant to learn the ropes of running a winery.
After he retires from his medical practice in a few years, Zacharias said he hopes to become a full-on wine connoisseur.
"We'll get it going, and maybe I'll hire some staff to get it to the point where I can do it full time," he added.