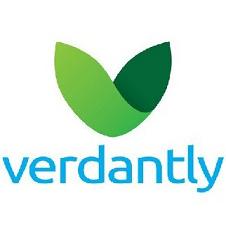 A former IT consultant has launched a startup aimed at getting businesses and homeowners to go green.
In February, Corby Hicks started Verdantly, a company that provides environmentally friendly products to businesses and homes.
After years in the technology and construction industry, Hicks said he realized there was a need for his niche business.
"I developed both a personal and a professional interest in green technology and construction products after renovating a couple of houses," he said.
Most of his company's products are green or energy conserving products that are sold online to businesses and homes.
Verdantly works with a few manufacturers and distributors across the country to get the products they sell on the site, and Hicks said they have national and local customers.
"I've worked with the state and federal government, colleges and universities and I plan to continue that," Hicks said.
Hicks worked for a Lynchburg nuclear energy company right out of college and later dabbled in architecture, construction and technology.
In 1999, he started working for Electronic Systems of Richmond, and for the past few years he had been working with Net 100, a Glen Allen-based telecommunications company.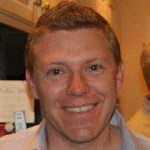 Hicks started Verdantly after doing some research and finding there weren't many companies around that offered a wide array of green products.
"We're looking to be the one-stop shop where you can go and find what you need to complete a project," he added.
He left his job in September and spent the next couple of months working to get Verdantly up and running.
Hicks said that office supplies for businesses make up about 50 percent of Verdantly's sales and that home products make up the rest.
"In this state of the economy, people are looking to save a buck," Hicks said.
Smart Strips, power strips that automatically turn off when they're not in use, and Voltaic Systems, a portable charging device for iPads, smart phones and laptops are some of the company's core products.
The devices are attached to backpacks and cost between $35 and $499. Hicks said that in the past two months the Voltaic Systems items have made up about 15 to 20 percent of their sales.
Although it's only in the beginning stages, Hicks said the business is starting to turn the corner.
"It's beginning to be profitable," he said. "It's been a steadily upward trend."
He also said he'll will be adding new solar products, green roof products and items for water and energy conservation.
Still just a one-man show, a local office is something Hicks is thinking about. But for now he's looking to grow their online business.
"We're focused on [getting the] infrastructure set up and building relationships with manufacturers and larger green organizations," he said.