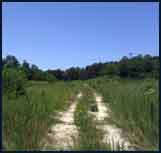 A defunct real estate investment group with Virginia ties has caught the eye of state and federal authorities.
BizSense has confirmed that the State Corporation Commission opened an inquiry into the Tetra Companies, a Virginia Beach-based firm that had several mixed-use projects planned throughout the Southeast, including three in Richmond.
Last September, an SCC agent sent letters to investors stating that an inquiry was being conducted and requesting information about securities that Tetra sold to raise equity funds for its projects.
More recently in June, the United States Postal Inspection Service also sent a questionnaire to investors stating that it was investigating the company along with the FBI and the IRS.
Tetra's principals, Gil Holt Jr. and Michael McNally, could not be reached for comment.
The source, who asked not to be named because of the ongoing investigations, said he is in contact with several investors who are growing frustrated with the lack of progress by authorities in bringing charges against Tetra.
Beginning in the mid-2000s, Tetra formed and started to raise equity from individual investors. Promising returns as high as 30 percent, hundreds of investors bought into Tetra's funds for between $25,000 and $100,000, according to documents obtained by BizSense.
Most of Tetra's investors are located in New York and Florida, the source said, but there are also some from Virginia.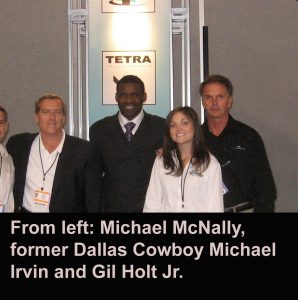 The business model seemed to have worked like this: Tetra, the company itself, would buy a development site. Then one of the Tetra group's funds would buy the land at a higher price and then resell it to another Tetra fund at an even higher price, according to Henrico County property records. The Tetra Company would retain a large ownership stake in each of the funds, meaning that each time the fund sold, the principals made money.
The company did successfully develop a couple of small apartment projects in the Richmond area, including Brandyhill Apartments in Mechanicsville and Oakland Chase apartments in Henrico.
During its run, Tetra managed to raise about $50 million in equity from investors and raised another $100 million in debt, the source said.
But after the market crash of 2008, the charade was over. Tetra's staff was disbanded, its phones were disconnected, and its website was taken down. The projects began to stall out.
In July, a Tennessee-based lender took back one of their sites in Henrico.
A planned retail development called Audubon Crossing, the 60-acre site next to White Oak Village was bought by Tetra for $225,000. It was sold to a Tetra fund for $750,000 and then sold to second fund for $3 million. It was foreclosed on with a $6 million debt against it.
Also this year, Essex Bank took back a 79-acre site at Drybridge Road and Williamsburg Road in Henrico that was owned by a Tetra investment fund.
Two different Tetra funds still own a combined 22 acres off of Brook Road, behind the Brook Run Shopping Center, that was previously slated for a large mixed-use development.