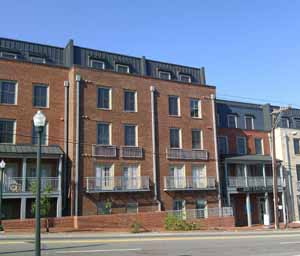 Although a new apartment project in Shockoe Bottom is filling up according to plan, its developers are holding off on building anything else in Richmond for fear the market is saturated.
Taylor Williams and Andrew Basham, principals of Richmond-based Spy Rock Real Estate Group, say their project at 21st and Broad streets is more than three-quarters leased, with 53 out of 75 units rented.
Spy Rock started work on the new six-story building – called 2001 East – in May 2010. Residents started arriving in June.
The project was the firm's first endeavor after forming in fall 2008. The firm financed most of the $6.5 million project with a bond from the Virginia Housing and Development Authority.
Although the project is filling in, they aren't eager to start another one in the area just yet.
"We are anxious to do anything else downtown right now just because of the volume of units coming online," Basham said.
Developments such as Cedar Broad, Shockoe Valley Heights, Cold Storage, John Marshall and others are poised to bring about 1,000 downtown units online over the next couple of years.
So Spy Rock is continuing its efforts elsewhere, breaking ground recently on a 224-unit project in Virginia Beach. They also recently wrapped up a 54-unit project in Williamsburg.
As for the new Richmond building, which includes a parking garage, fitness studio and a glitzy lounge area, Williams said they are preparing to build out a 2,900-square-foot commercial space.
"At first we thought we wanted a full service restaurant, but seeing how quickly they come and go down here, it is just alarming," Williams said.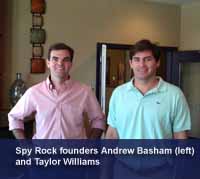 Instead they are dividing the space and are close to finalizing a deal with a men's salon and are looking for a coffee shop to fill the second half.
The studio and one- and two-bedroom units lease for between $750 and $1550. Basham said its residents are primarily graduate students, young professionals and empty nesters.