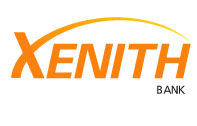 A two-year-old Richmond bank is the first of its local peers to tap into a $30 billion government small-business lending program.
Xenith Bank on Wednesday received $8.38 million in fresh capital from the U.S. Treasury Department as part of the Small Business Lending Fund.
The SBLF was created as part of the larger Small Business Jobs Act signed into law in late 2010.The program was funded with $30 billion to be invested in banks with less than $10 billion in assets.
"We're growing and we think we can, within a reasonable period, leverage that capital into profitable loans," said Xenith CEO Gaylon Layfield.
Xenith has had a busy year. The bank completed a $19 million stock offering and acquired the failed Virginia Business Bank and the Richmond operations of Raleigh-based Paragon Commercial Bank. Xenith had $289 million in assets as of the end of the second quarter. That figure has shot up to about $400 million due to the recent growth spurt.
Even though the bank raised a fresh round of capital in the spring, the SBLF rates were too good to pass up.
"At a time when capital is precious and, in many cases, expensive, this is an ideal opportunity to get some capital at a very efficient price," Layfield said. "This is just another vehicle to access a bit of a different form of capital."
As far as dividend interest rates go, SBLF capital can be dirt cheap as long as participating banks perform. The initial dividend rate that Xenith will pay to the Treasury is 1 percent. That rate will fluctuate depending on the size of the increase of the bank's small-business lending activity. The more it lends, the lower the dividend rate.
But it is guaranteed not to go higher than 5 percent for the first nine months and is capped at 7 percent for four and a half years. After that, the dividend rate jumps to 9 percent, a provision designed to entice banks to exit the program quickly.
"Most institutions would look to pay it back at that point," Layfield said.
In exchange for the cash, the Treasury takes shares of banks' preferred stock and gets quarterly dividends, a similar type of collateral banks gave up in the TARP Capital Purchase Program.
The Capital Purchase Program differs from the SBLF in that it didn't specify how the money was to be used and there were no systems in place to measure how effectively banks put the money in play.
With cash in hand, Xenith will now search hard for the right sort of borrowers; though that's easier said than done.
"Given the lack of overall growth in the economy, loan demand from small and large businesses is not robust," Layfield said.
But Layfield said there is enough small and middle market loan demand out there in Xenith's territory, which includes Richmond, Hampton Roads and Northern Virginia, to put the money to work.
Small businesses as defined by this program are those with less than $50 million in annual revenue.
"That's where our growth has come from, and that's why we qualify for the very low dividend," Layfield said.
And it doesn't hurt that his bank recently acquired the assets of two banks that dealt exclusively with business clients.
Although it's the first in the Richmond market, Xenith is the sixth Virginia bank to participate in the SBLF.
Since the program launched, 191 banks nationwide have received a total of $2.38 billion in SBLF capital, according to the most recent Treasury Department figures.
The other Virginia banks that have participated in the program include Blue Ridge Bankshares in Luray, Heritage Bankshares in Norfolk, WashingtonFirst Bank in Reston, Citizens Community Bank in South Hill and Virginia Heritage Bank in Fairfax.
WashingtonFirst received the biggest cut of the five: $17.79 million.
The SBLF program is set to end this month.
Michael Schwartz covers banking for BizSense. Please send news tips to [email protected].