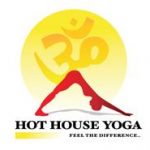 Things are heating up at a West End shopping center.
Hampton Roads-based Hot House Yoga is opening its third location this year at the Westpark shopping center at West Broad Street and Stillman Parkway.
The yoga studio was established in Virginia Beach in 2005 and opened a second location in Norfolk in 2008.
Co-owner Michael Olivieri said the company set its sights on Richmond based on feedback from customers.
"We have a lot of support from people who come down from Richmond on vacation or business that have told us for the last five years we should open in Richmond," Olivieri said.
The studio teaches hot yoga classes, which take place in a heated room to enhance the therapeutic benefits of the exercise.
Olivieri said his studio uses advanced air control systems to monitor the humidity and temperature.
The 3,000-square-foot Richmond space is being built out in hopes for a December opening.
"We need to be open before January hits for sure," said Olivieri. "That is when people make their commitments for the year."
Hot House will look to add one or two more locations over the next two years.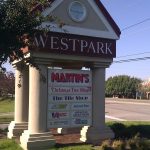 The yoga studio isn't the only new tenant at Westpark, which was acquired last February by Westdale RECap Partners of Dallas.
The new owners have set out to improve management of the center and upgrade its appearance, according to Cushman & Wakefield | Thalhimer broker Jim Ashby, who handles leasing for the center.
"We've taken it from 75 percent occupancy to 92 percent occupancy, with active prospects for the remaining spaces," Ashby said.
Also opening this fall at the shopping center is the Christmas Tree Shops, which will take over the former Linens 'n Things space Oct. 28.
Martin's grocery store is also developing a gas station in the shopping center, which is slated to open in the first quarter of 2012.