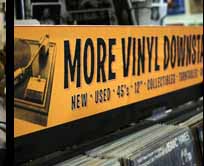 Richmond's most iconic music store has filed for bankruptcy.
Plan 9 Music filed for Chapter 11 bankruptcy protection in U.S. District Court on Monday after years of declining sales.
Jim Bland, the owner and founder, blamed the recession and competition from online music.
"We've been fighting it for years now," Bland said. "It has gotten more constraining over the past year, and we couldn't carry on trying to service the old debt we had."
By 2004 Plan 9 had expanded to 10 locations, just as consumers had begun the shift from buying compact discs to downloading music online. As demand fell, Bland said Plan 9 had to downsize — accumulating debt as it broke leases with landlords.
Bland said he hopes to emerge from bankruptcy and maintain the Richmond and Charlottesville stores. He said he wants to move the Carytown store from its current location to a smaller sized store in the neighborhood.
"We still have a good customer base that has been with us for years. They have a spot in their hearts for us and that keeps me wanting to carry on," Bland said.
The retailer's attorney, Joe Liberatore, said that the bankruptcy will allow Plan 9 time to reorganize and continue to operate the company as a viable business.
"It will give him a little bit of time and a little bit of a breathing spell before he files his plan," Liberatore said.
Liberatore said the bankruptcy was forced on Plan 9 by certain creditors, particularly commercial landlords with whom Plan 9 had broken leases.
"It can be a pretty sizeable deficiency balance when a commercial lease has three years remaining on it and he's got to drop out," Liberatore said.
In its filing, Plan 9 lists assets of less than $50,000 and liabilities between $1 million and $10 million.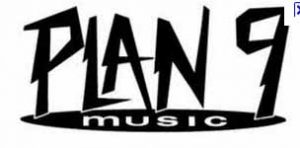 The retailer has been an institution in Carytown for 30 years, during which time the music industry has changed dramatically. As recently as 2009, Plan 9 had five locations in Virginia and North Carolina. But with declining sales brought on by the rise in digital downloads, Plan 9 closed the doors of most of its satellite locations. It still operates a store in Charlottesville.
The company stated in its filing that it has between 100 and 199 creditors. The largest of which is World of Mirth, a retail store in Carytown which Bland has a 50 percent interest. World of Mirth has a claim of $232,267 against Plan 9.
Bland himself is listed as a creditor, as he has made personal loans to the company. Bland's claims total more than $431,000.
Other top creditors include CBL Associates LLC, Dumbarton Properties, Universal Music, Warner Elektra Atlantic Corporation, Sony Music Entertainment and a number of credit card companies. Plan 9 is also liable for $52,000 in outstanding gift certificates at its two stores.