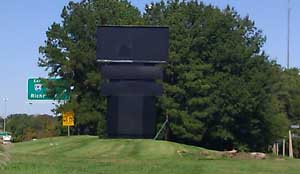 Genworth Financial, a locally based financial services company, is buying itself some room to grow by taking over a shuttered hotel next door.
The company has a contract to buy the recently closed Ramada Richmond West hotel in the 6600 block of West Broad Street in Henrico for an undisclosed amount. That hotel used to be a Sheraton.
"We are in the process of closing on what we are describing as a small opportunistic acquisition of a parcel of land adjacent to our headquarter campus property," Genworth spokesman Al Orendorff said.
Orendorff said the company doesn't have any specific plans for the property.
"This will enable future redevelopment opportunities in the area," he said.
The lender took control of the 372-room hotel in 2009 after its owner, the Boston-based Procaccianti Group, defaulted on its $29.5 million commercial mortgage. The lender hired Pyramid Hotel Group to manage the property until the recent closure.
In August, the loan was put up for sale to the highest bidder on Auction.com, an online auction house for distressed properties. The starting bid was $1.7 million.
The hotel became a Ramada after its franchise agreement with Sheraton expired in June 2010. The property was built in 1974 and opened as a Hyatt. The Procaccianti Group purchased the hotel in 2000 for $19.6 million. The loan it defaulted on was issued in 2007.
The 12-acre property and the 278,122-square-foot building were last assessed by Henrico County at $9.53 million.
Hotel vacancy in the Richmond North/Glen Allen area improved 6.5 percent in the third quarter compared with the same time last year, according to figures from Smith Travel Research. But at 52.6 percent, occupancy rates there are lower than in any other submarket in town and the Richmond area as a whole.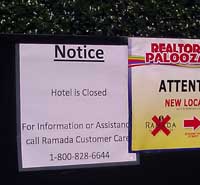 The shuttered hotel faced competition from the new Westin Richmond at Reynolds Crossing, which opened across the street in December 2008. That hotel was recently renovated to add 10,000 square feet of meeting and banquet space to meet demand.
Other hotels in the area have also apparently fallen on tough times.
U.S. Bank filed a lawsuit against the operators of the Quality Inn at 8008 West Broad St., and Sunburst Hospitality of Silver Spring, Md., has been in default on a $3.8 million loan since April.  (Read more here.)