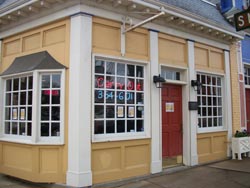 A brother and sister just opened a Fan restaurant to honor their late father.
On Friday, John Sayles and his sister, Demetria, opened Carlyle's Cafe, a Southern food joint on West Main Street near VCU.
Sayles, 28, said he and his sister decided to get into the local restaurant scene after their father passed away in 2008.
"He loved to cook, and that's how we came up with the concept," he said. "It's in his honor."
The restaurant is open for lunch and dinner. It has seating for about 15 but will be mainly a takeout eatery for now.
The menu features chicken tenders, fried catfish, shrimp, macaroni and cheese, candied yams, and potato salad with everything in the $2 to $12 range.
"It's all our own recipes," Sayles said. "I make all my own sauces from scratch."
The space at the corner of Morris and West Main is no stranger to restaurant tenants. It used to house Fat Larry's, Tropical Safari, Ruchee Express and Sweet Peas Cuisine, but it has been vacant for the past six months.
Sayles said he has been planning to open a restaurant for about a year. The siblings leased the 1,300-square-foot space in September.
"It's a good, high-traffic area," he said.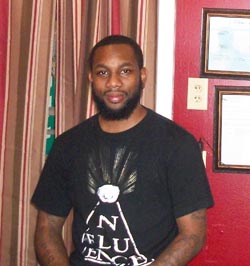 This will be the pair's first venture into entrepreneurship. For the past year, Sayles worked as a manager for Miyona's Lounge, a nightclub at 17th and Franklin streets. Before that, he worked for Central State Hospital.
Carlyle's Cafe isn't the only new spot to open up on the block. The Local Eatery and Pub, an Irish bar and restaurant, opened this month next to the Roxy Cafe.His sister works as a computer technician in Maryland and commutes to help out at the restaurant.
Sayles is working to get out the word about the new spot, but he said that once business picks up a little he plans to expand the menu.
"We'll conquer dinner first and then go from there," he said.